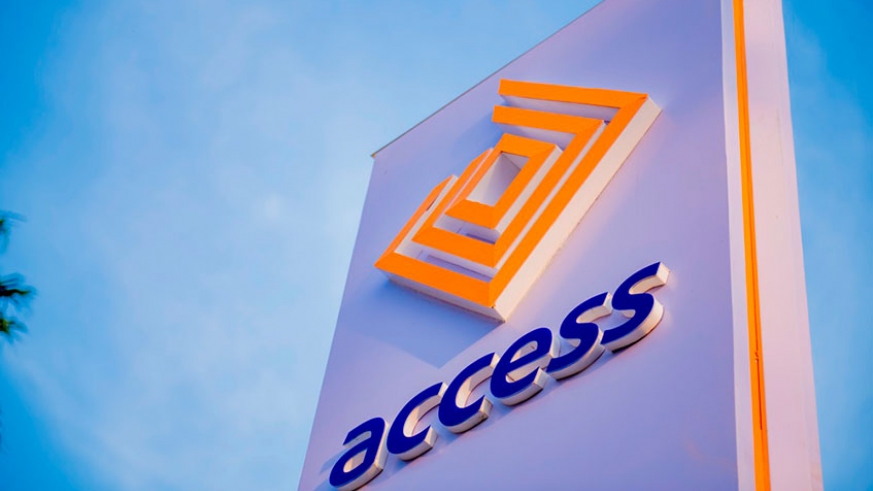 Access Bank non-collateralized emergency loan hits N1bn daily
Access Bank 24/7 quick non-collateralized emergency loan has hit a transaction volume of N1bn daily.
The quick loan which is obtainable through the bank digital platform neither require any paper work, collateral nor guarantor/guarantees. It's designed for individuals and small business owners who are in need of advances or short term loan to meet quick personal or business obligations.
The bank's Executive Director, Retail Banking, Mr. Victor Etuokwu says the bank's expanded digital lending portfolio, gives Nigerians quick and 24/7 access to funds for emergencies without any collateral, and adds that this year alone has witnessed a volume of over N45bn in over 2 million disbursements to individuals.
How to get quick loans from Gtbank, Zenith, UBA, Acess Bank without collateral
Since the launch of Access Bank's digital loan portfolio with PayDay Loan as the flagship product, the bank has continued to expand its loan portfolio using its proved innovative algorithms and deep machine learning capabilities.
Access Bank also launched a dedicated loan application platform known as QuickBucks in the third quarter of 2018; a Mobile Banking Application for digital loans aimed at improving customers borrowing experience for retail loans.
Businesses With Less Than N25m Turnover Are Now VAT Exempt
"This year alone we have disbursed over N45bn in over 2 million disbursements to individuals and have recently witnessed a spike in our volumes hitting N1bn daily. This achievement and our focus on retail lending reiterate our commitment to democratise access to financial services leveraging digital technology," it adds.
How you can access the Access Bank quick loan
Access Bank launched PayDay Loan to aid the bank's existing and potential depositors' emergency needs, which may arise before payday.
It is an instant loan product for customers (both salary and non-salary earners). With Payday Loan, you can borrow money at low-interest rates, with no documentation or collateral needed.
Features of loan:
24/7 service that does not require visits to the bank.
No documentation required.
No collateral required.
Up to thirty-one (31) days tenor.
Interested? You can get access to an instant loan via Internet Banking, WhatsApp Banking, Access Mobile App and QuickBucks App.
Call 0803 239 3958 for free financial consulting advice for your businesses.
Send your accounting articles to blog@skytrendconsulting.com.
READ ALSO!
VAT threshold of N25m: All you need to know
Businesses With Less Than N25m Turnover Are Now VAT Exempt
PAYE: How to calculate personal income tax
Skytrend Consulting: Financial services and accounting solutions company
VAT on online purchases: 8 Critical things you must know
Nigerian Central Bank Approves Disbursement Of Loans For Creative Industries At 9%
How To Empower Yourself And Generate Income From Mutual Funds
Is N-Power Truly Empowering Nigerian Youths?