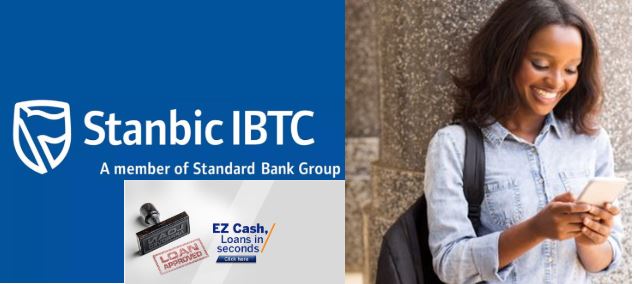 Skytrend Loans Series: Getting Stanbic IBTC 24-Hour SME Loan
Small and Medium Scale businesses (SMEs) need loans to sustain their working capital, to invest and expand their productive capacity for better output and increased bottom line. Without the access to funds and funding which most times are through loans, small businesses run the risk of becoming stunted, unproductive and unsustainable.
In Nigeria, SMEs contribute 48% of national GDP, account for 96% of businesses and 84% of employment. According to the Nigeria Bureau of Statistics, (NBS), small and medium scale enterprises (SMEs) in Nigeria have contributed about 48% of the national GDP in the last five years.
In this special package of Skytrend Loan Series, we examine how small and medium scale businesses, (SMEs) can access the Stanbic IBTC SME loan and have opportunity to not just expand their productive capacities but increase their working capital.
About Stanbic IBTC Bank
Stanbic IBTC Bank is a member of the Standard Bank Group, an authorized financial services and registered credit provider in Nigeria.
If you need a loan with zero stress, then the Stanbic IBTC SME Loan is one of your best options. The bank says with the loan scheme, "you will never lose a deal, and you can get from N50,000 and above to meet financing needs."
The SME Loan is a tailored made lending facility that is available to businesses for meeting working capital needs and to achieve business goals.
Despite the fluctuation and devaluation of the currency which has culminated in capital inadequacy for most SMEs in Nigeria, there are opportunities in the business environment that small businesses can explore to turn the tide.
Stanbic IBTC Bank adds that they are "committed to the continuous support an development of SMEs through targeted initiatives and products." It further advises SMEs in Nigeria to take advantage of the loan to expand their operations and grow their businesses.
BENEFITS OF STANBIC SME LOAN
Support
Gap-funding to meet urgent business demand
Ease
This solution is accessible to existing and new to bank customers with limited documentations required.
Speed
This solution has a quick turnaround time with 24-hours delivery for eligible customers.
Flexible Terms
Repayment plan is tailor made and based on customer's cash flow
HOW TO APPLY.
Simply FILL the form in THIS LINK to apply for Stanbic IBTC SME Loan and the bank will contact you.
We are an accounting software solutions and financial advisory services company. When it comes to implementing suitable and cost effective accounting software solutions for your business, we are the EXPERT! Book A Call TODAY. Call or Whatsapp 0803 385 7245 or 0803 239 3958 for a free presentation or demo.
READ ALSO! Skytrend Loans Series: Getting quick loans from Page Financials
READ ALSO! Accounting software implementation: 5 key stages in a new accounting system
READ ALSO! Skytrend Consulting: Financial services and accounting solutions company
READ ALSO! SAGE 50 ACCOUNTING SOFTWARE: 8 KEY BENEFITS FOR YOUR BUSINESS
READ ALSO! SAGE 50 PEACHTREE ACCOUNTING SOFTWARE – ALL YOU NEED TO KNOW
READ ALSO! BBNaija Dorathy Launches Lingerie Line, Says Priority Is Making Busty Women Look Good
READ ALSO! How To Empower Yourself And Generate Income From Mutual Funds
READ ALSO! Why The North Remains Headquarters Of Poverty In Nigeria — Kingsley Moghalu