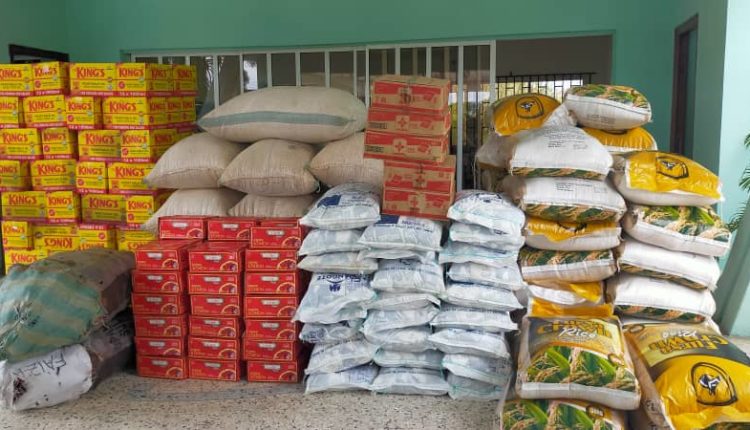 MAN kicks over Forex ban on food, warns of rising inflation
Manufacturers Association of Nigeria, (MAN) says the directive by President Buhari to the Central Bank of Nigeria (CBN), Governor, Dr Godwin Emefiele, not to release money for food and fertilizer importation henceforth could cause further inflation.
According to MAN, the country was not sufficient in food production.
The Senior Special Assistant to the President on Media and Publicity, Garba, Shehu, quoted the President as saying this in a statement titled, "Don't give a kobo for food, fertilizers imports, President Buhari directs CBN," adds that Buhari states that firms that were bent on importing food should source their foreign exchange elsewhere.
Shehu said Buhari gave the directive at a meeting of the National Food Security Council at the Presidential Villa, Abuja.
In a circular in 2015, the Central Bank of Nigeria listed 41 goods and services as items not valid for foreign exchange in the Nigerian foreign exchange market, and had gradually increased the number to 44.
On Thursday, Shehu quotes the Prsident as restating his earlier verbal directive to the apex bank, saying he would pass it down in writing that ''nobody importing food should be given money.''
The statement quoted Buhari as saying, ''From only three operating in the country, we have 33 fertilizer blending plants now working.
"We will not pay a kobo of our foreign reserves to import fertilizer. We will empower local producers.''
Call 0803 239 3958 for free financial consulting advice for your businesses. Attend our monthly Peachtree Sage 50 accounting and reporting seminar.
Send your accounting articles to blog@skytrendconsulting.com.
READ ALSO! Skytrend Consulting: Financial services and accounting solutions company
READ ALSO! Why The North Remains Headquarters Of Poverty In Nigeria — Kingsley Moghalu
READ ALSO! For failing to give out 'adequate loans', 12 banks fined N499bn
READ ALSO! Nigerian Central Bank Approves Disbursement Of Loans For Creative Industries At 9%
READ ALSO! How To Empower Yourself And Generate Income From Mutual Funds
READ ALSO! Is N-Power Truly Empowering Nigerian Youths?
READ ALSO! TraderMoni: Poverty Alleviation Or Political Leverage?