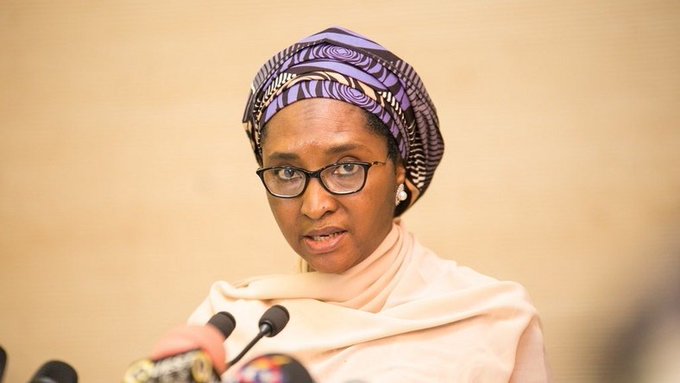 Nigeria's revenue has fallen by 65% — Finance Minister
The Minister of Finance, Budget and National Planning, Zainab Ahmed, says Nigeria's revenue has dropped by about 65 per cent.
She said this necessitated the decision of the President, Major General Muhammadu Buhari (retd.), to discontinue the payment of petrol subsidy.
Ahmed said this on NTA's 'Good Morning Nigeria' programme on Monday.
"We appeal to Nigerians to understand that in the past when subsidy was done, we could afford to do it but right now, we cannot pay. Our revenue has gone down by about 65 per cent.
"What we have been doing is not sustainable. If we bring back fuel subsidy, we will fail because we will not be able to pay it and the problem of disputes with marketers will come back, then we will have queues again. We just cannot afford it and therefore this deregulation must be made to work.
The minister stated that the price of petrol would henceforth be determined by the price of crude oil.
Call 0803 239 3958 for free financial consulting advice for your businesses. Attend our monthly Peachtree Sage 50 accounting and reporting seminar.
Send your accounting articles to blog@skytrendconsulting.com.
READ ALSO! Skytrend Consulting: Financial services and accounting solutions company
READ ALSO! Why The North Remains Headquarters Of Poverty In Nigeria — Kingsley Moghalu
READ ALSO! For failing to give out 'adequate loans', 12 banks fined N499bn
READ ALSO! Nigerian Central Bank Approves Disbursement Of Loans For Creative Industries At 9%
READ ALSO! How To Empower Yourself And Generate Income From Mutual Funds
READ ALSO! Is N-Power Truly Empowering Nigerian Youths?
READ ALSO! TraderMoni: Poverty Alleviation Or Political Leverage?