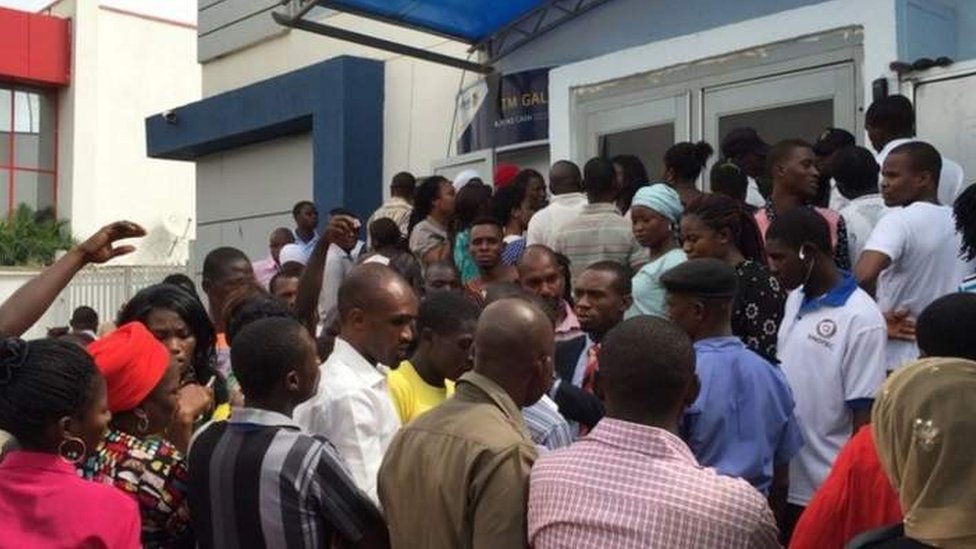 FG orders all account holders to register again or forfeit access to bank
The Federal Government has ordered all account holders in the nation's financial institutions to re-register their details.
The order says all bank account holders are to obtain and fill self-certification forms despite the possession of the Bank Verification Number (BVN) and the National Identification Number by account holders.
The directive contained in a series of tweets on Thursday stated that each account holder must submit the filled forms in their respective financial institutions.
"This is to notify the general public that all account holders in Financial Institutions (Banks, Insurance Companies, etc) are required to obtain, complete, and submit Self – Certification Forms to their respective Financial Institutions.
"Persons holding accounts in different financial institutions is required to complete & submit the form to each one of the institutions," it stressed
The government, however, stated that the exercise is part of due diligence exercise mandated by the banks and other financial institutions in line with the Income Tax Regulations 2019.
According to the directive, the forms have been categorised into three: Form for Entity, for Controlling Person (Individuals having a controlling interest in a legal person, trustee, etc); and form for individual
The directive by the government warned that "failure to comply with the requirement to administer or execute this form attracts sanctions which may include monetary penalty or inability to operate the account."
Call 0803 239 3958 for free financial consulting advice for your businesses. Attend our monthly Peachtree Sage 50 accounting and reporting seminar.
Send your accounting articles to blog@skytrendconsulting.com.
READ ALSO! Skytrend Consulting: Financial services and accounting solutions company
READ ALSO! Why The North Remains Headquarters Of Poverty In Nigeria — Kingsley Moghalu
READ ALSO! For failing to give out 'adequate loans', 12 banks fined N499bn
READ ALSO! Nigerian Central Bank Approves Disbursement Of Loans For Creative Industries At 9%
READ ALSO! How To Empower Yourself And Generate Income From Mutual Funds
READ ALSO! Is N-Power Truly Empowering Nigerian Youths?
READ ALSO! TraderMoni: Poverty Alleviation Or Political Leverage?