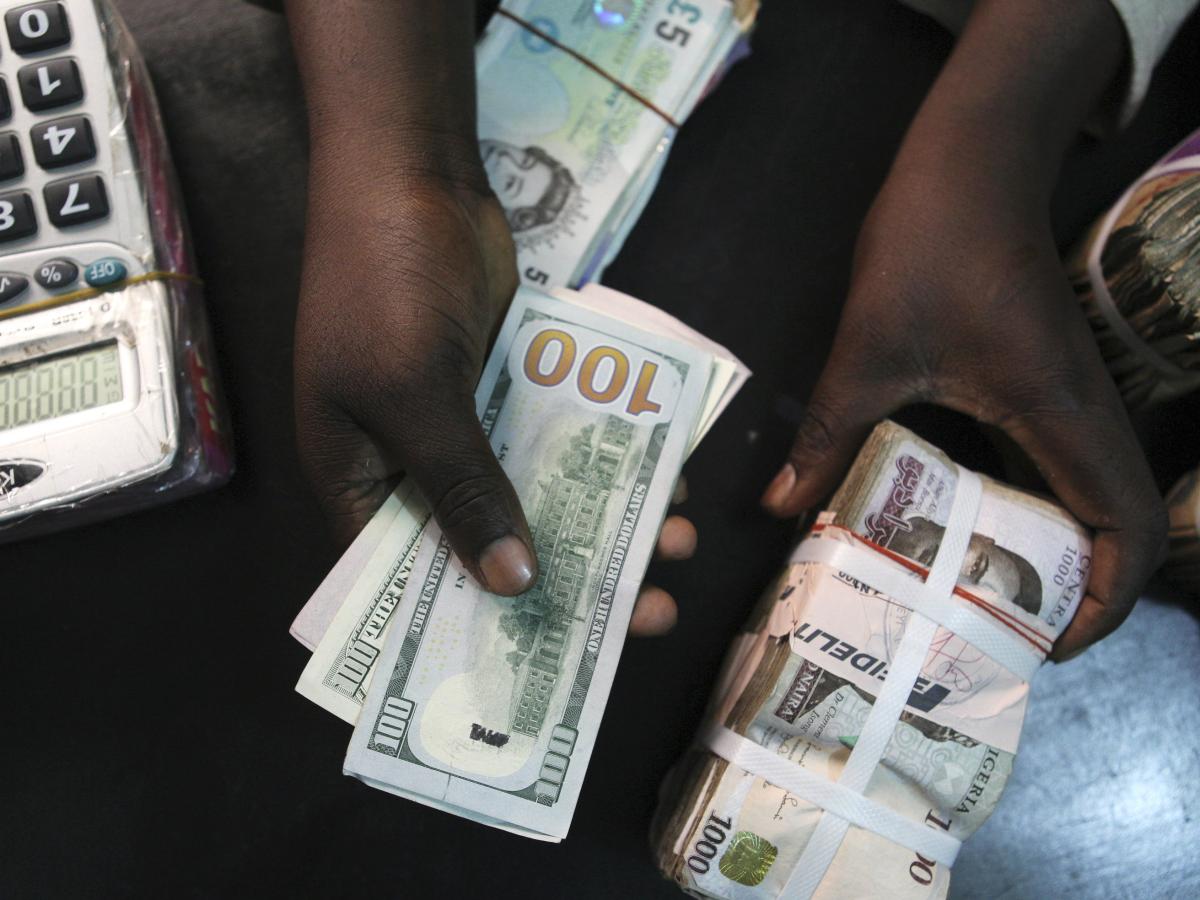 Naira weakens deeper, plunges to 475/$ over high forex demand
The Nigeria's naira weakened deeper yesterday 16th November, 2020, trading at N475 to the United States dollar in the parallel market, as Forex demand intensifies.
The local currency, which has come under pressure in recent days, fell to 470 per dollar on Friday from 468 on Thursday. The naira was trading at 462-463 at the unofficial market at the start of this month.
In the Investors' and Exporters' forex window, the naira closed at 386 to a dollar on Monday, compared to 385.50 at which it opened, according to data from FMDQ Group.
The CBN has kept the official exchange rate at N379/$1 since August, when the naira was devalued for the second time this year from 360 per dollar. It was first devalued to 360 in March from 306.
"All the major sources of foreign exchange inflow to support the country's forex reserves have declined," the Group Managing Director/Chief Executive Officer, Cowry Asset Management Limited was quoted by Punch Newspaper as saying.
SKYTREND CONSULTING recalls that the forex reserves fell to $35.60bn as of November 13, 2020 from $35.69bn on October 28, according to the latest data from the Central Bank of Nigeria.
Johnson said while there had been some recovery in the price of crude oil, the decline in oil production caused by the OPEC cut deal meant that proceeds from crude sales had dropped.
The financial expert said foreign portfolio investment in the country had plummeted, adding that diaspora remittances had also declined significantly.
"There is a lot of unmet demand for dollars," Johnson said, adding that pressure was mounting even as the CBN continued to intervene in the market.
Call 0803 239 3958 for free financial consulting advice for your businesses. Attend our monthly Peachtree Sage 50 accounting and reporting seminar.
Send your accounting articles to blog@skytrendconsulting.com.
READ ALSO! Skytrend Consulting: Financial services and accounting solutions company
READ ALSO! Why The North Remains Headquarters Of Poverty In Nigeria — Kingsley Moghalu
READ ALSO! For failing to give out 'adequate loans', 12 banks fined N499bn
READ ALSO! Nigerian Central Bank Approves Disbursement Of Loans For Creative Industries At 9%
READ ALSO! How To Empower Yourself And Generate Income From Mutual Funds
READ ALSO! Is N-Power Truly Empowering Nigerian Youths?
READ ALSO! TraderMoni: Poverty Alleviation Or Political Leverage?