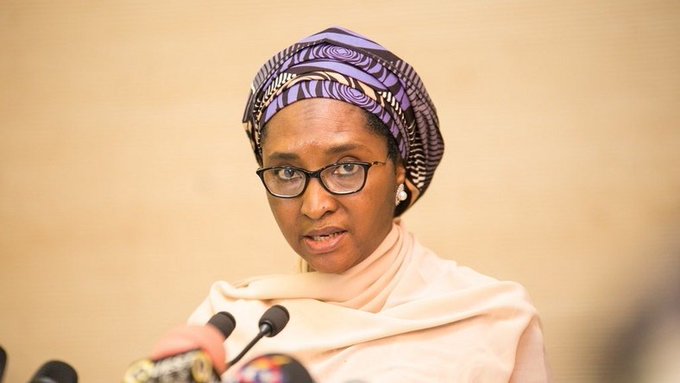 Nigeria Shares N604bn Among Federal, States, LGs For October 2020
The Federal government, States and Local governments shared a total of N604bn in the month of October 2020, says Federation Accounts Allocation Committee (FAAC).
FAAC made this disclosure in a communique it issued in Abuja after its meeting chaired by the Permanent Secretary, Federal Ministry of Finance, Budget and National Planning, Aliyu Ahmed.
Out of the N604bn, the Federal Government received N220.751n, states got N161.8bn, while the Local Government Areas got N120.58bn.
The communique stated that the oil-producing states received N31.9bn as 13 per cent derivation.
It further stated that the gross revenue that available from the Value Added Tax for October was N126.46bn.
This was against the N141.85bn that was distributed in September 2020, hence VAT in October dropped by N15.39bn when compared to what was recorded in September.
A distributed statutory revenue of N378.14bn was received for the month of October and this was higher than the N341.5bn received in September by N36.64bn.
The communique stated that from this amount, the Federal government received N166.19bn; states, N84.29bn; Local Government Areas, N64.98bn: while 13 per cent derivation was put at N21.58bn.
Call 0803 239 3958 for free financial consulting advice for your businesses. Attend our Bi-monthly Peachtree Sage 50 accounting and reporting seminar. Send your accounting articles to blog@skytrendconsulting.com.
READ ALSO! Skytrend Consulting: Financial services and accounting solutions company
READ ALSO! Why The North Remains Headquarters Of Poverty In Nigeria — Kingsley Moghalu
READ ALSO! For failing to give out 'adequate loans', 12 banks fined N499bn
READ ALSO! Nigerian Central Bank Approves Disbursement Of Loans For Creative Industries At 9%
READ ALSO! How To Empower Yourself And Generate Income From Mutual Funds
READ ALSO! Is N-Power Truly Empowering Nigerian Youths?
READ ALSO! TraderMoni: Poverty Alleviation Or Political Leverage?