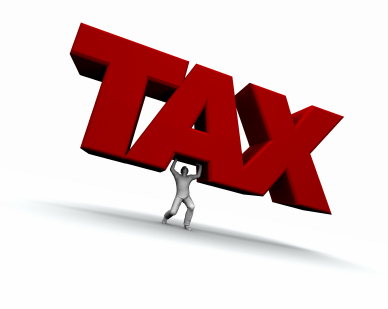 IMF backs proposed 7.5% VAT
The International Monetary Fund (IMF) has thrown its weight behind the proposed 7.5% Value Added Tax (VAT), adding it's a step in the right direction.
Amine Mati, a senior resident representative with the IMF and mission chief for Nigeria, says an increase in VAT is a welcome development for the country as it will contribute to declining revenue.
The federal executive council recently approved an increase in VAT to 7.5% and the 2020 budget submitted by President Muhammadu Buhari based its revenue projections at the proposed increase.
In a statement released on Wednesday at the end of a visit to Nigeria to update macroeconomic projections and review reform implementation, Mati says there is an urgent need for a comprehensive reform package to reduce vulnerabilities and raise growth.
"The outlook under current policies remains challenging. Growth is expected to pick up to 2.3 percent this year on the strength of a continuing recovery in the oil sector and the regaining of momentum in agriculture following a good harvest.
"Revenue initiatives planned under the 2020 budget—including a VAT reform that increases the rate, introduces a minimum registration threshold and exempts basic food products—will help partially offset declining oil revenues and the impact of higher minimum wages, thus keeping the overall consolidated fiscal deficit elevated.
Call 0803 239 3958 for free financial consulting advice for your businesses.
Send your accounting articles to blog@skytrendconsulting.com.
READ ALSO! PAYE: How to calculate personal income tax
READ ALSO! Skytrend Consulting: Financial services and accounting solutions company
READ ALSO! For failing to give out 'adequate loans', 12 banks fined N499bn
READ ALSO! Nigerian Central Bank Approves Disbursement Of Loans For Creative Industries At 9%
READ ALSO! How To Empower Yourself And Generate Income From Mutual Funds
READ ALSO! Is N-Power Truly Empowering Nigerian Youths?
READ ALSO! TraderMoni: Poverty Alleviation Or Political Leverage?