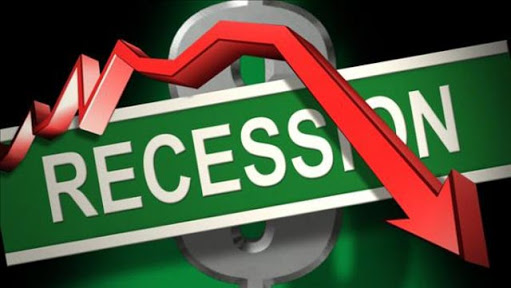 Yet again Nigeria sinks into 2nd recession in 5 years
Nigeria, Africa's biggest economy, has entered its 2nd recession in 5 years as official figures published on Saturday show that the economy shrank again in the third quarter of this year.
This year's recession, ocassioned by the economic fallout of the COVID-19 pandemic, is worse than that of 2016.
The National Bureau of Statistics, in its Gross Domestic Product report for Q3, said the GDP, the broadest measure of economic prosperity, fell by 3.62 in the three months to September.
Economists consider two consecutive quarters of shrinking GDP as the technical definition of a recession.
For the first time in more than three years, the Nigerian economy shrank in the second quarter of this year as the GDP fell by 6.10 per cent, compared with a growth of 1.87 per cent in Q1.
The NBS had said in August that the economic decline in Q2 was largely attributable to significantly lower levels of both domestic and international economic activity resulting from nationwide shutdown efforts aimed at containing the COVID-19 pandemic.
Call 0803 239 3958 for free financial consulting advice for your businesses. Attend our monthly Peachtree Sage 50 accounting and reporting seminar.
Send your accounting articles to blog@skytrendconsulting.com.
READ ALSO! Skytrend Consulting: Financial services and accounting solutions company
READ ALSO! Why The North Remains Headquarters Of Poverty In Nigeria — Kingsley Moghalu
READ ALSO! For failing to give out 'adequate loans', 12 banks fined N499bn
READ ALSO! Nigerian Central Bank Approves Disbursement Of Loans For Creative Industries At 9%
READ ALSO! How To Empower Yourself And Generate Income From Mutual Funds
READ ALSO! Is N-Power Truly Empowering Nigerian Youths?
READ ALSO! TraderMoni: Poverty Alleviation Or Political Leverage?