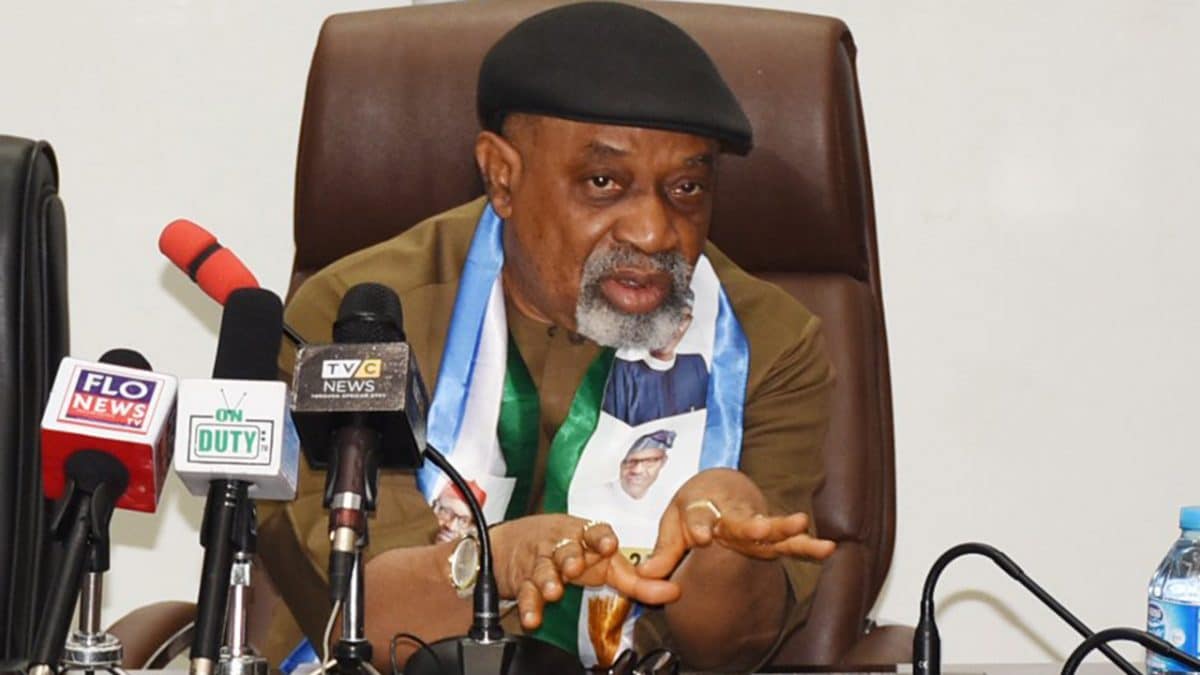 ASUU not exempted from IPPIS: Nigerian govt denies report
Nigerian Government has denied media reports that the Academic Staff Union of Universities, ASUU, has been exempted from the Integrated Payroll and Personnel Information System, IPPIS, platform.
Minister of Labour and Employment, Senator Chris Ngige says the government was quoted out of context on the matter. He adds that there was no meeting it was agreed that ASUU would be exempted from the IPPIS payment platform.
Making the clarification on Saturday, the minister says, "A lot of people are quoting us out of context, saying we abandoned the IPPIS and that we said they should not be on IPPIS; it is not true.
"What we said in the meeting and what we agreed was that, in the interim, for the transition period, UTAS is being tested by the NITDA (National Information Technology Development Agency) and the Office of National Security Adviser for cyber security.
"For that transition period, ASUU members that are not yet on IPPIS will be paid through the platform with which they were paid the President's compassionate COVID-19 payment done to them between the months of February and June.
"That platform is a hybrid platform between IPPIS and GIFMIS (Government Integrated Financial and Management Information System) platform for the transition period. That was what was used; it's a hybrid."
Ngige explained that the reason for reaching that position was that no government payment would be done outside the IPPIS platform.
"So, there is a handshake between IPPIS and GIFMIS platform and that was what was used in paying them for that period and so we are going to continue with that until UTAS undergoes all the integrity and cybersecurity tests and it is confirmed for use, " he added.
Call 0803 239 3958 for free financial consulting advice for your businesses. Attend our monthly Peachtree Sage 50 accounting and reporting seminar.
Send your accounting articles to blog@skytrendconsulting.com.
READ ALSO! Skytrend Consulting: Financial services and accounting solutions company
READ ALSO! Why The North Remains Headquarters Of Poverty In Nigeria — Kingsley Moghalu
READ ALSO! For failing to give out 'adequate loans', 12 banks fined N499bn
READ ALSO! Nigerian Central Bank Approves Disbursement Of Loans For Creative Industries At 9%
READ ALSO! How To Empower Yourself And Generate Income From Mutual Funds
READ ALSO! Is N-Power Truly Empowering Nigerian Youths?
READ ALSO! TraderMoni: Poverty Alleviation Or Political Leverage?