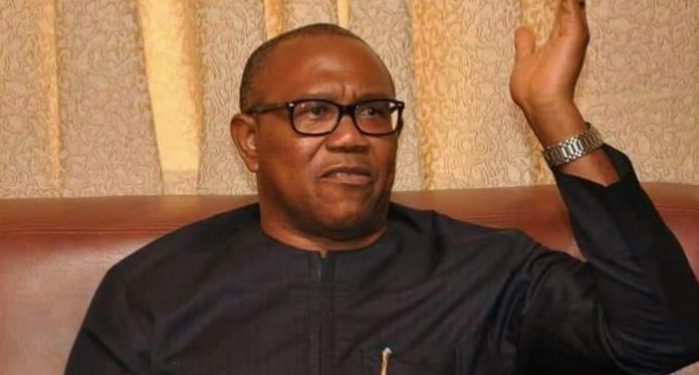 Nigeria's poverty rate will worsen with recession — Peter Obi
Former Anambra State Governor, Peter Obi, says the poverty rate in Nigeria will get worse as the nation slips into its second recession in 5 years.
He adds that solving the current economic crisis was more important than political permutations geared towards 2023.
He made the remark this evening during an appearance on Channels Television's Sunday Politics.
Obi lambasted the current administration over its propensity to borrow for corruption and inability to cut government expenses.
"The cost of governance is not acceptable," he said. "There is too much waste.
"This recession is going to be worst than in 2016 because the monies we borrowed then were not properly invested.
The former governor blamed President Muhammadu Buhari's administration for not adequately preparing the country for the impact of the Covid 19 pandemic.
"Every other country is discussing the recession and how to pull their people out of poverty," he said. "So what we should do now is to concentrate on the monetary and fiscal policies to start pulling people out of poverty.
"If you see what happened with recent protests, you could see that we are heading into a problem. And I want our energy to be concentrated in that problem. The politicians, the class where I belong, should do more seriously, across party lines, to be able to arrest the situation before it gets out of hand.
"For me, it is in discussing how do we put food on people's table. Elections will come and we can see how to select the best. But let's deal with the recession we have just entered before 2023."
"What we need now is to go into a vigorous regime of formulating implementable and measurable monetary and fiscal policies to drive ourselves out of the present situation."
Call 0803 239 3958 for free financial consulting advice for your businesses. Attend our monthly Peachtree Sage 50 accounting and reporting seminar.
Send your accounting articles to blog@skytrendconsulting.com.
READ ALSO! Skytrend Consulting: Financial services and accounting solutions company
READ ALSO! Why The North Remains Headquarters Of Poverty In Nigeria — Kingsley Moghalu
READ ALSO! For failing to give out 'adequate loans', 12 banks fined N499bn
READ ALSO! Nigerian Central Bank Approves Disbursement Of Loans For Creative Industries At 9%
READ ALSO! How To Empower Yourself And Generate Income From Mutual Funds
READ ALSO! Is N-Power Truly Empowering Nigerian Youths?
READ ALSO! TraderMoni: Poverty Alleviation Or Political Leverage?