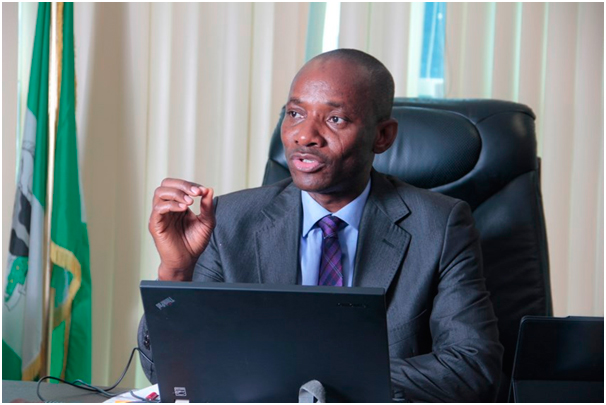 Recession: Stop feeding the rich, starving the poor — Amadi tells Buhari govt
Former Nigerian Electricity Regulatory Commission (NERC) Boss, Dr Sam Amadi says the government of President Mohammadu Buhari should stop feeding the rich and starving the poor.
He advised that the government should instead focus on taxing luxury goods.
He made the comment in a tweet on Sunday in response to Nigeria's slip into its 2nd recession in 5 years, adding that the Buhari government had gotten Nigeria into a second recession under its regime and should take the country out of it.
Amadi says, "Since @NGRPresident has got us into a second recession, it has a responsibility to get us out quickly. To start, it should refocus from feeding the rich and starving the poor.
"It is now time to tax luxury items, reduce salaries and allowances of the upper level and reduce tax on poor."
Former Deputy Governor of the Central Bank of Nigeria (CBN), Dr. Obadiah Mailafia on his part adds that Nigeria relapsed into another recession because the people had lost confidence in the system.
He noted that because of the high level of insecurity, people in the North-West, North-Central and North-East had abandoned their farms.
He added that the same problem was in the South, leading to the rise in inflation.
According to him, investments in the country have dropped, thus jobs are not being created.
The former CBN deputy governor, therefore, advised government to restore people's confidence by addressing insecurity so that people could go back to farms.
He warned that unless this is done, things will get worse next year.
Call 0803 239 3958 for free financial consulting advice for your businesses. Attend our bi-monthly Peachtree Sage 50 accounting and reporting seminar.
Reach us or send your financial updates and articles to info@skytrendconsulting.com.
READ ALSO! Skytrend Consulting: Financial services and accounting solutions company
READ ALSO! Why The North Remains Headquarters Of Poverty In Nigeria — Kingsley Moghalu
READ ALSO! For failing to give out 'adequate loans', 12 banks fined N499bn
READ ALSO! Nigerian Central Bank Approves Disbursement Of Loans For Creative Industries At 9%
READ ALSO! How To Empower Yourself And Generate Income From Mutual Funds
READ ALSO! Is N-Power Truly Empowering Nigerian Youths?
READ ALSO! TraderMoni: Poverty Alleviation Or Political Leverage?