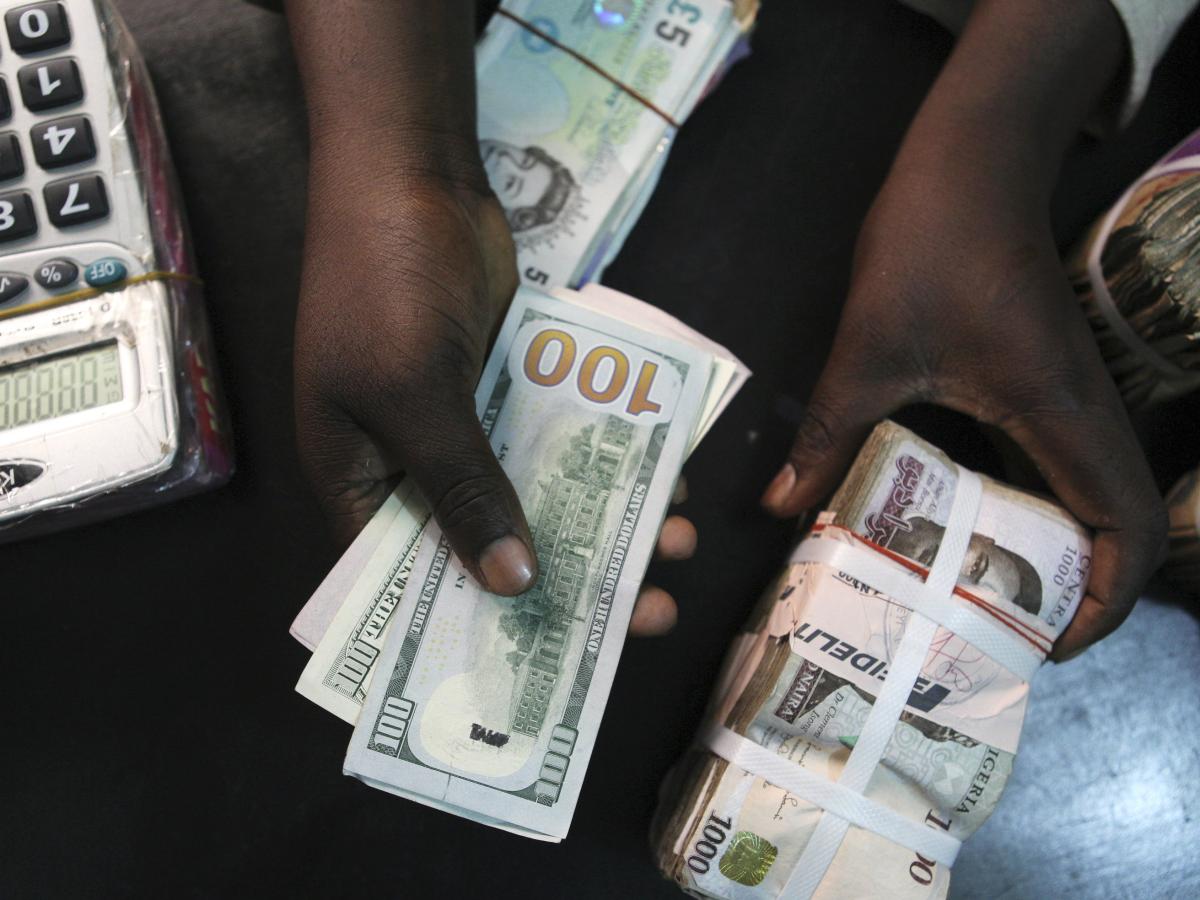 Naira plunge: Speculators will suffer huge loss, Operators warn
The Association of Bureaux De Change Operators of Nigeria (ABCON) has warned that foreign exchange speculators will soon suffer huge loss over their forceful depreciation of the naira through illegal activities.
President of ABCON, Alhaji Aminu Gwadabe, says such speculators were taking huge risks with their funds, as the Central Bank of Nigeria (CBN) had enough financial muscle to defend the naira and close the widening gaps between official and parallel market rates.
ABCON gave the warning in a communique titled, 'ABCON warns speculators will lose money as CBN has enough reserves to fund market, defend naira', on Sunday.
According to Gwadabe, with nearly $36bn foreign reserves, the CBN has what it takes to punish the enemies of the economy forcing the naira to depreciate through speculative activities.
SKYTREND CONSULTING recalls that the naira had in the last few days depreciated to 480 to the dollar in the parallel market, but had remained stable at 379 to the dollar at the official CBN rate.
Call 0803 239 3958 for free financial consulting advice for your businesses. Attend our monthly Peachtree Sage 50 accounting and reporting seminar.
Send your accounting articles to blog@skytrendconsulting.com.
READ ALSO! Skytrend Consulting: Financial services and accounting solutions company
READ ALSO! Why The North Remains Headquarters Of Poverty In Nigeria — Kingsley Moghalu
READ ALSO! For failing to give out 'adequate loans', 12 banks fined N499bn
READ ALSO! Nigerian Central Bank Approves Disbursement Of Loans For Creative Industries At 9%
READ ALSO! How To Empower Yourself And Generate Income From Mutual Funds
READ ALSO! Is N-Power Truly Empowering Nigerian Youths?
READ ALSO! TraderMoni: Poverty Alleviation Or Political Leverage?