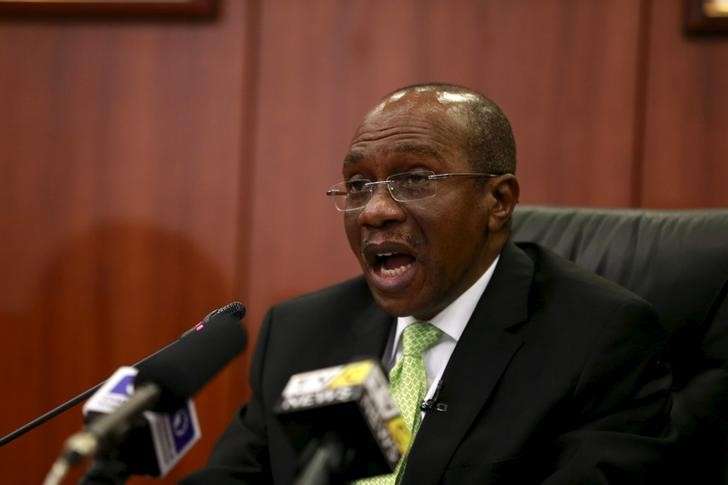 Banks swim in excess cash to lend customers as CBN relaxes CRR
Commercial banks in Nigeria are now swimming in heavy load of cash to lend to customers as the Apex Bank has just relaxed its credit reserve ratio, CRR requirement which stipulates the minimum amount of cash the banks must deposit with it.
In a statement dated November, 30, the central bank's Bello Hassan, director of banking supervision said, "the Central bank of Nigeria on November 30, 2020, approved the release of the excess above regulatory minimum cash reserve requirement of banks. This is part of measures to improve liquidity and support economic recovery through the increased extension of credit facilities to the real sector."
This he said will be accomplished through the issuance of CBN special bills with the following features- "tenor of 90 days, subject to roll over at the instance of the CBN; zero coupons with an implied yield to be worked out by the CBN; the instrument will be traceable and will be discountable at the CBN window and finally, the instrument will qualify as liquid assets."
It is the first time that the CBN has acknowledged it was holding cash beyond the CRR limit and this could be the most impactful action of the Apex bank yet as analysts have said it signals a shift from the dogged defence of the Naira which meant that the apex bank ruthlessly cleared away cash from the banking system to prevent the cash from chasing after scarce foreign exchange.
Two days ago, the CBN also amended the rules for receipt of diaspora remittances as part of its efforts to boost the foreign exchange market.
The Apex bank this will liberalize, simplify and improve the receipt and administration of diaspora remittances into Nigeria, beneficiaries of diaspora remittances through International Money Transfer Operators should henceforth, receive such inflows in foreign currency through the designated bank of their choice.
Call 0803 239 3958 for free financial consulting advice for your businesses. Attend our bi-monthly Peachtree Sage 50 accounting and reporting seminar.
Reach us or send your financial updates and articles to info@skytrendconsulting.com.
READ ALSO! Naira free fall: Parallel market not determined by demand, supply forces — CBN Governor
READ ALSO! Skytrend Consulting: Financial services and accounting solutions company
READ ALSO! Why The North Remains Headquarters Of Poverty In Nigeria — Kingsley Moghalu
READ ALSO! For failing to give out 'adequate loans', 12 banks fined N499bn
READ ALSO! Naira plunge: Speculators will suffer huge loss, Operators warn
READ ALSO! How To Empower Yourself And Generate Income From Mutual Funds