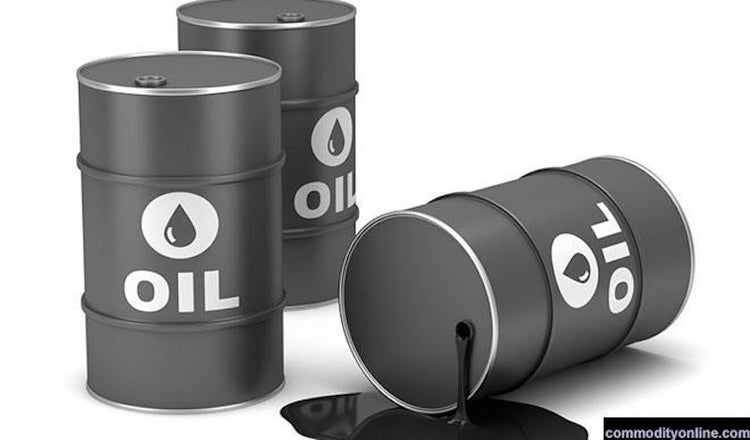 Oil prices climb towards $50, highest in 9 months
Oil prices climbed their highest in 9 months, Friday evening, a day after the Organization of the Petroleum Exporting Countries plus (OPEC+) sealed a compromise deal over its oil production policy early next year.
The cartel agreed to ease their production output cuts next year more gradually than previously planned which is aimed at giving a fragile market more time to absorb the extra supply.
Brent crude, the international benchmark, spiked 1.13 percent to almost $50 per barrel, peaking at $49.25 a barrel – the highest since March 5, 2020, when it traded at N49.99, while WTI crude was up by 1.03 percent at $46.06.
This is good news for Nigeria as crude oil accounts for half of the government's income and about 90 percent of Nigeria's foreign exchange earnings.
The nation's economy has continued to battle foreign exchange scarcity following plummeting crude oil prices in the international market caused by the COVID-19 pandemic.
Organization of the Petroleum Exporting Countries plus (OPEC+), a group of non-OPEC countries which export crude oil, yesterday agreed to ease oil-output cuts next year after almost a week of fraught negotiations that exposed a new rift at the heart of the cartel.
The group agreed to add 500,000 barrels a day of production to the market in January, and ministers will then hold monthly consultations to decide on the next steps.
That's a much shorter time frame than OPEC+ usually operates under, and before this week the expectation had been that the group would hold off putting more oil onto the fragile market for another three months.
Although the OPEC+ group failed the deliver the most widely expected outcome—a three-month extension of the current level of cuts, the fact that the alliance managed to exit this week's meeting whole and with some sort of a decision reassured the market that neither the alliance nor the cartel would be breaking, at least for the next month or so.
Call 0803 239 3958 for free financial consulting advice for your businesses. Attend our bi-monthly Peachtree Sage 50 accounting and reporting seminar.
Reach us or send your financial updates and articles to info@skytrendconsulting.com.
READ ALSO! Naira free fall: Parallel market not determined by demand, supply forces — CBN Governor
READ ALSO! Skytrend Consulting: Financial services and accounting solutions company
READ ALSO! Why The North Remains Headquarters Of Poverty In Nigeria — Kingsley Moghalu
READ ALSO! For failing to give out 'adequate loans', 12 banks fined N499bn
READ ALSO! Naira plunge: Speculators will suffer huge loss, Operators warn
READ ALSO! How To Empower Yourself And Generate Income From Mutual Funds