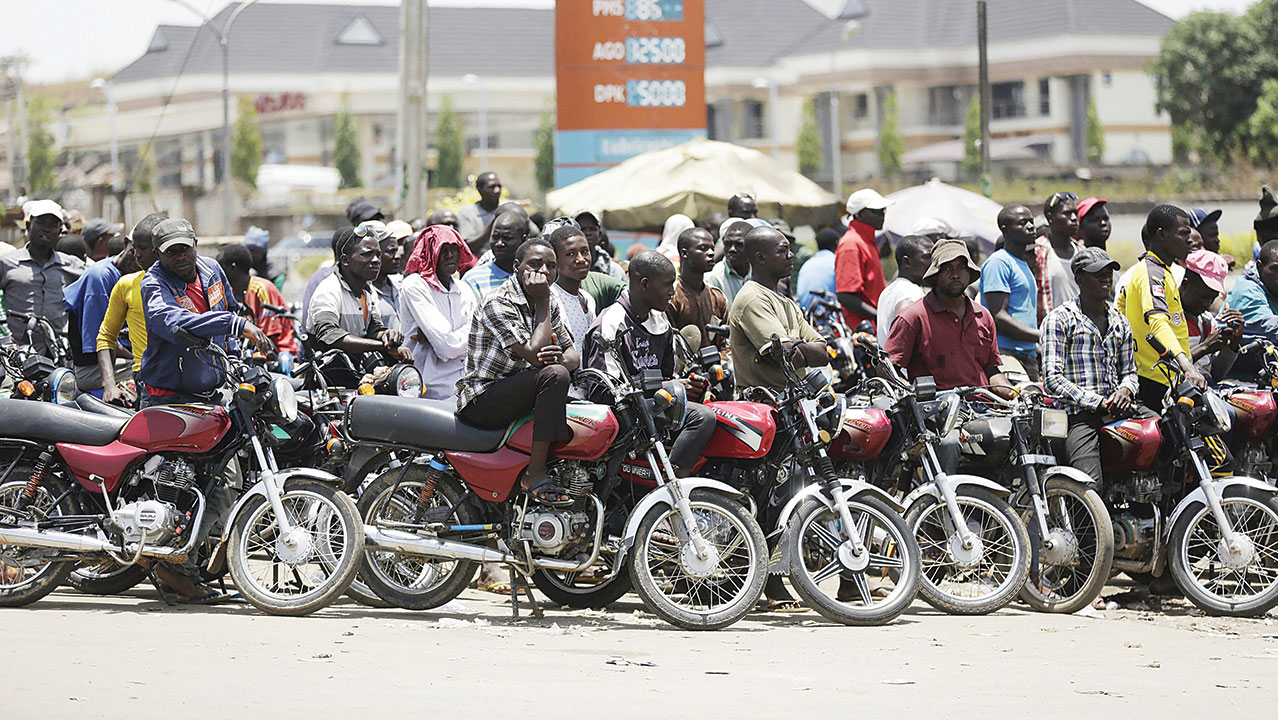 Economy in crisis: Nigeria begins payment of N30,000 grant to okada, taxi, bus drivers, others
The Nigerian Government has unveiled the transport support track under its MSME Survival Fund schemes which involve payment of N30,000 grant for artisans and transporters such as taxi drivers, motorcycle riders and operators of ride-hailing cabs such as Bolt and Uber.
The Spokesman for the Vice-President, Mr. Laolu Akande, said in a statement on Sunday that the new initiative is a component of the Survival Fund which is under the Federal Government's Economic Sustainability Plan put in place to support small businesses and cushion the economic effects of the COVID-19 pandemic.
He said Nigerians should apply for grants through their registered associations such as the Nigerian Union of Road Transport Workers, Keke Riders' Association, Okada Riders' Associations and Unions, among others.
"The MSME Survival Fund, a component under the Nigerian Economic Sustainability Plan is designed to support vulnerable Micro Small and Medium Enterprises in meeting their payroll obligations and safeguard jobs in the MSMEs sector. The scheme is estimated to save not less than 1.3 million jobs across the country and specifically impact on over 35,000 individuals per state," the statement read.
He explained that the Transport Track Fund would operate like the Artisans' Support Track which was launched on October 1.
While verified Artisans have started receiving the N30,000 one-time grants, Nigerians operating in the transport business – including Rideshare drivers (Uber, Bolt, etc.), Taxi drivers, Bus drivers, Keke Napep riders, Okada riders, cart pushers etc., now have the opportunity to benefit from the scheme.
Call 0803 239 3958 for free financial consulting advice for your businesses. Attend our bi-monthly Peachtree Sage 50 accounting and reporting seminar.
Reach us or send your financial updates and articles to info@skytrendconsulting.com.
READ ALSO! Naira free fall: Parallel market not determined by demand, supply forces — CBN Governor
READ ALSO! Skytrend Consulting: Financial services and accounting solutions company
READ ALSO! Why The North Remains Headquarters Of Poverty In Nigeria — Kingsley Moghalu
READ ALSO! For failing to give out 'adequate loans', 12 banks fined N499bn
READ ALSO! Naira plunge: Speculators will suffer huge loss, Operators warn
READ ALSO! How To Empower Yourself And Generate Income From Mutual Funds