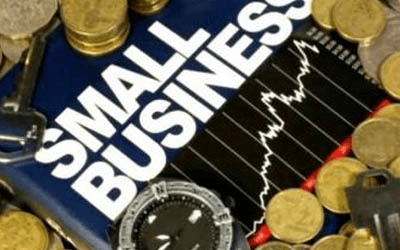 Economy in crisis: Nigeria to register 250,000 MSMEs for free
The Nigerian government says it would register 250,000 Micro, Small and Medium Scale Enterprises (MSMEs) for free as part of measures to tackle unemployment and empower youths in the country.
Minister for Industry, Trade and Investment, Otunba Adeniyi Adebayo, made this disclosure on Monday in Abuja at the Grand Finale of the 2020 Ugwumba Enterprise Challenge for young leaders' business start-ups, organised by the Ugwumba Centre for Leadership Development in Africa.
Adebayo adds that youths remain a very significant part of any economy and Nigeria has a large youthful population, which are made up of creative, innovative, agile, and hardworking individuals with potential to become global leaders.
He said, "However, data from the Nigerian Bureau of Statistics show that youths make up 64 per cent of the total unemployed Nigerians. Partly as a result of this, many Nigerian youths, being ever-resilient, have directed their creative energy, ideas and innovations into establishing MSMEs.
"These now constitute about 96 per cent of the total number of enterprises, 50 per cent of National Gross Domestic Product and 70 per cent of the nation's workforce.
"Right now, under the Economic Sustainability Plan, the government is funding registration for 250,000 MSMEs, which would be registered at zero cost. We are also concessioning two Brownfield Special Economic Zones while commencing work on developing four additional greenfield sites across the country."
Call 0803 239 3958 for free financial consulting advice for your businesses. Attend our bi-monthly Peachtree Sage 50 accounting and reporting seminar.
Reach us or send your financial updates and articles to info@skytrendconsulting.com.
READ ALSO! Naira free fall: Parallel market not determined by demand, supply forces — CBN Governor
READ ALSO! Skytrend Consulting: Financial services and accounting solutions company
READ ALSO! Why The North Remains Headquarters Of Poverty In Nigeria — Kingsley Moghalu
READ ALSO! For failing to give out 'adequate loans', 12 banks fined N499bn
READ ALSO! Naira plunge: Speculators will suffer huge loss, Operators warn
READ ALSO! How To Empower Yourself And Generate Income From Mutual Funds