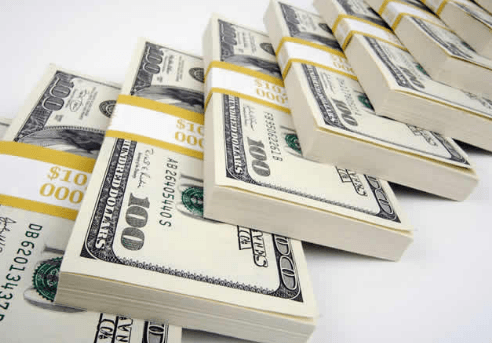 Nigeria's external reserve plummets to $34.85bn, record 8-month low
Nigeria's foreign reserves plummeted further at $34.85 billion on December 14, as the Central Bank of Nigeria (CBN) continues its interventions across the various foreign exchange (FX) windows despite declining dollar inflows.
This is the lowest level since April when it touched $33.4 billion in the wake of the COVID-19 pandemic and falling oil prices.
Data from the CBN shows that in the last five weeks, foreign reserves fell by $805 million from $35.656 billion as of November 4, 2020.
In January this year, the nation's reserves stood at $38.5 billion before declining to $36 billion in February and early March. It further declined to $35 billion late March, before sinking further at $33 billion in April.
It rose again following the disbursement of the $3.4 billion IMF emergency support to Nigeria to address COVI-19 pandemic, and has remained in the $36 billion region since July this year.
Nigeria's external reserve is very crucial in defending the naira and covers the country's huge import bills. An increasing external reserve suggests a higher inflow from crude oil earnings, foreign inflow from investors, and external loans.
Call 0803 239 3958 for free financial consulting advice for your businesses. Attend our bi-monthly Peachtree Sage 50 accounting and reporting seminar.
Reach us or send your financial updates and articles to info@skytrendconsulting.com.
READ ALSO! Naira free fall: Parallel market not determined by demand, supply forces — CBN Governor
READ ALSO! Skytrend Consulting: Financial services and accounting solutions company
READ ALSO! Why The North Remains Headquarters Of Poverty In Nigeria — Kingsley Moghalu
READ ALSO! For failing to give out 'adequate loans', 12 banks fined N499bn
READ ALSO! Naira plunge: Speculators will suffer huge loss, Operators warn
READ ALSO! How To Empower Yourself And Generate Income From Mutual Funds