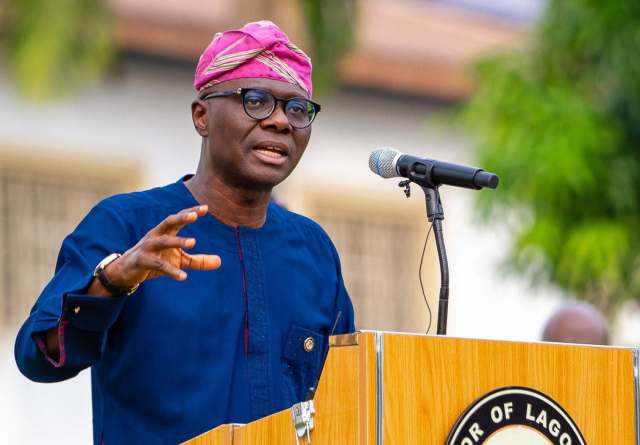 Lagos tertiary institutions finally agree to pay 7% on revenue to PAYTECH
Tertiary institutions in Lagos State have finally agreed to pay a whopping 7% of their revenue as commission to Payment Technology Limited (PAYTECH), a controversial revenue collector imposed by the State governor, Mr Babajide Sanwo-Olu.
According to a report by Premium Times, all tertiary institutions in the State have enrolled on the platform.
The agreement has been signed by the schools in spite of the clear violation of the state's procurement law. The management of the Lagos institutions and the education committee of the state's House of Assembly had earlier kicked against PAYTECH, describing it as exploitative.
The government has argued that it needs such a firm to bring transparency to – and maximise the opportunities in – the collection of the internal revenue generated by the institutions.
The development is similar to the adoption of Alpha Beta Consulting LLP as Lagos State's tax consultant since 1999. The private tax consulting firm, which is linked to a former governor of the state, Bola Tinubu, has faced a series of corruption allegations, including tax evasion.
Call 0803 239 3958 for free financial consulting advice for your businesses. Attend our bi-monthly Peachtree Sage 50 accounting and reporting seminar.
Reach us or send your financial updates and articles to info@skytrendconsulting.com.
READ ALSO! Naira free fall: Parallel market not determined by demand, supply forces — CBN Governor
READ ALSO! Skytrend Consulting: Financial services and accounting solutions company
READ ALSO! Why The North Remains Headquarters Of Poverty In Nigeria — Kingsley Moghalu
READ ALSO! For failing to give out 'adequate loans', 12 banks fined N499bn
READ ALSO! Naira plunge: Speculators will suffer huge loss, Operators warn
READ ALSO! How To Empower Yourself And Generate Income From Mutual Funds