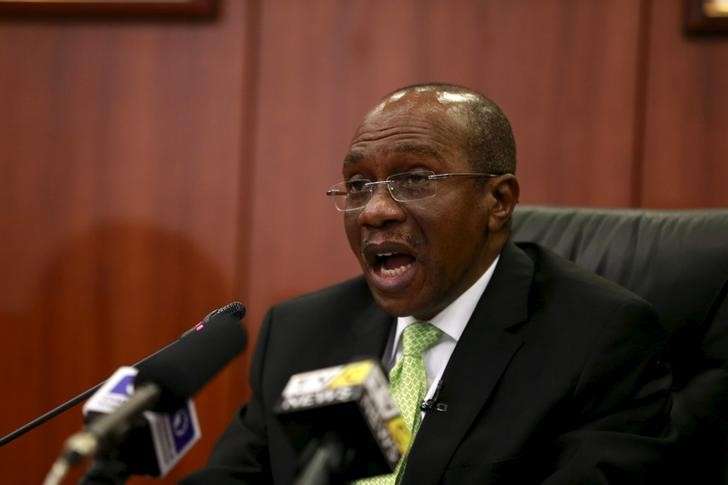 Naira to plummet, interest rate to skyrocket, says CBN in new report
Central Bank of Nigeria (CBN) has disclosed that a survey carried out by its Statistics Department revealed that the naira is expected to plummet further in January 2021.
The report, titled, 'December 2020 Business Expectations Survey Report' adds that there might also be a steady rise in interest rate from December till the next six months.
The naira witnessed a sharp fall in recent weeks, reaching its lowest on November 30, 2020, when it exchanged for N500/$1. Since then, the dollar has been hovering between N460 and N470. As of Friday, however, one dollar exchanged for 465 in the parallel market.
Also, the Nigerian economy had on November 21 slid into its second recession in five years when the economy shrank again in the third quarter.
The recession is said to be the worst in 36 years, according to the data obtained from the World Bank. The Federal Government and some economists had expressed optimism that the country would exit the recession in 2021.
Call 0803 239 3958 for free financial consulting advice for your businesses. Attend our bi-monthly Peachtree Sage 50 accounting and reporting seminar.
Reach us or send your financial updates and articles to info@skytrendconsulting.com.
READ ALSO! Naira free fall: Parallel market not determined by demand, supply forces — CBN Governor
READ ALSO! Skytrend Consulting: Financial services and accounting solutions company
READ ALSO! Why The North Remains Headquarters Of Poverty In Nigeria — Kingsley Moghalu
READ ALSO! For failing to give out 'adequate loans', 12 banks fined N499bn
READ ALSO! Naira plunge: Speculators will suffer huge loss, Operators warn
READ ALSO! How To Empower Yourself And Generate Income From Mutual Funds