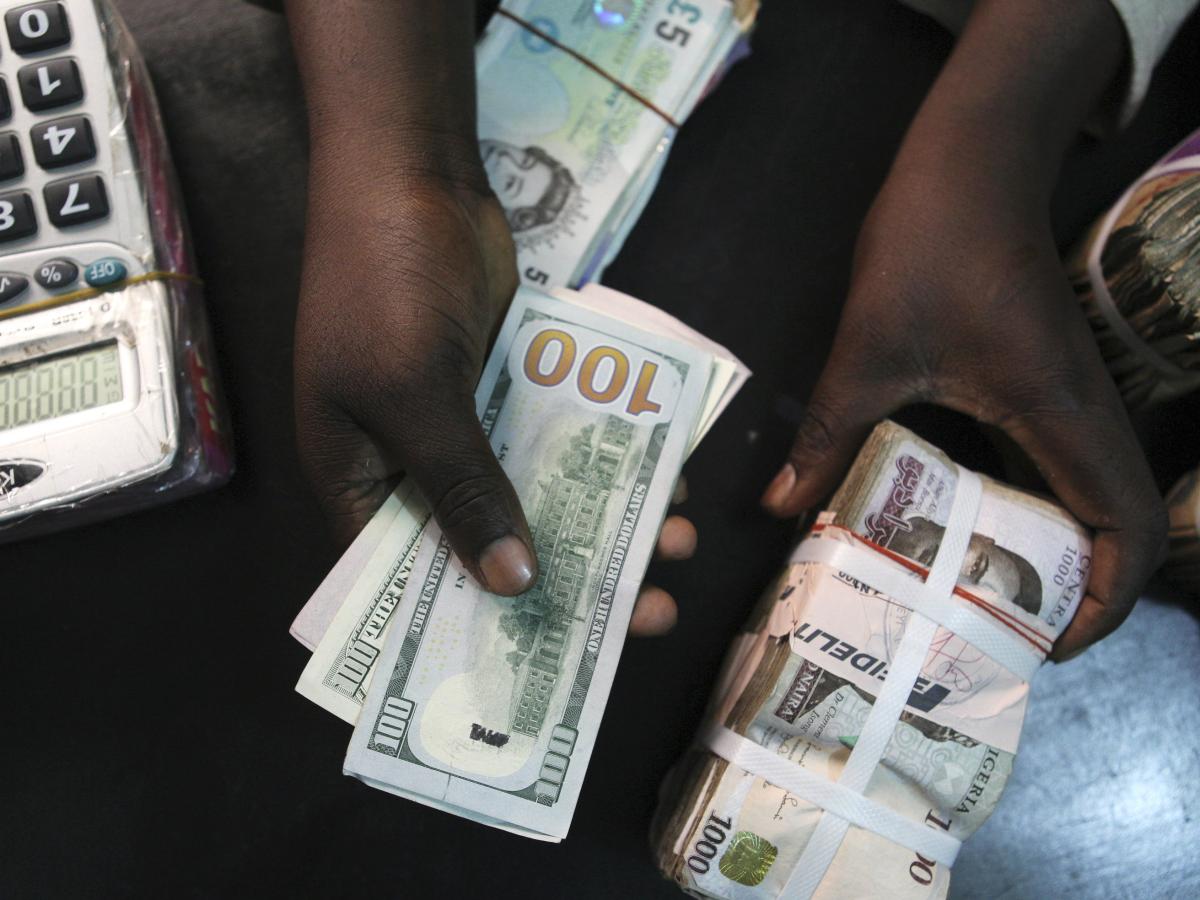 Naira strengthens at N465 as diaspora remittances hold sway
Nigeria's Naira strengthens at N465 per United States dollar on the black market since Thursday December 24, 2020 as a result of continued supply from Diaspora remittances following recent policies by the Central Bank of Nigeria (CBN).
With the current rate, naira has gained 2.10 percent or N10.00k day-on-day against the dollar, which closed at N475 on Wednesday at the same market, data from aboki fx.com shows.
At the Bureau De Change (BDC) segment, naira has steadied at N475 since Friday, after gaining N1.00k from N474 traded on Thursday.
On November 30, the CBN said beneficiaries of diaspora remittances through the international monetary transfer operators (IMTO) would have such inflows in foreign currency (US dollar) through the designated bank of their choice.
In a statement on the same day, signed by Ozoemena Nnaji, director of trade & exchange, the CBN said recipients of such remittances may have the option of receiving these funds in foreign currency cash or into their domiciliary account.
Call 0803 239 3958 for free financial consulting advice for your businesses. Attend our bi-monthly Peachtree Sage 50 accounting and reporting seminar.
Reach us or send your financial updates and articles to info@skytrendconsulting.com.
READ ALSO! Naira free fall: Parallel market not determined by demand, supply forces — CBN Governor
READ ALSO! Skytrend Consulting: Financial services and accounting solutions company
READ ALSO! Why The North Remains Headquarters Of Poverty In Nigeria — Kingsley Moghalu
READ ALSO! For failing to give out 'adequate loans', 12 banks fined N499bn
READ ALSO! Naira plunge: Speculators will suffer huge loss, Operators warn
READ ALSO! How To Empower Yourself And Generate Income From Mutual Funds