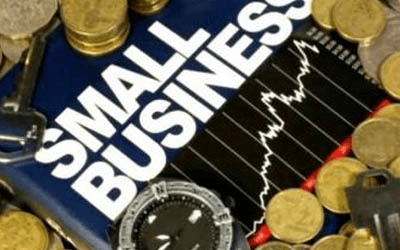 N75bn stimulus package: Nigeria urges more small businesses to apply
Nigerian Government has urged more micro, small and medium enterprises (MSMEs) to participate in its N75bn economic recovery and stimulus programme in order to grow their respective businesses.
Minister of Industry, Trade and Investment, Adeniyi Adebayo, on Monday appealed to MSMEs to take advantage of the programme, which he said was geared at cushioning the effect of COVID-19 pandemic on small businesses nationwide.
Adebayo outlined the economic stimulus programme to include the N15bn Guaranteed Offtake Scheme, N50bn MSME Survival Fund and N10bn MSME Survival Fund for transport workers.
The minister, who disclosed this in Ekiti State through his aide, Idowu Adeniyi, specifically urged small business owners in the state to take advantage of the programme.
Although he noted that many people in the state had keyed into the programmes, Adebayo called on others to also participate in order to improve their economic wellbeing.
Call 0803 239 3958 for free financial consulting advice for your businesses. Attend our bi-monthly Peachtree Sage 50 accounting and reporting seminar.
Reach us or send your financial updates and articles to info@skytrendconsulting.com.
READ ALSO! Naira free fall: Parallel market not determined by demand, supply forces — CBN Governor
READ ALSO! Skytrend Consulting: Financial services and accounting solutions company
READ ALSO! Why The North Remains Headquarters Of Poverty In Nigeria — Kingsley Moghalu
READ ALSO! For failing to give out 'adequate loans', 12 banks fined N499bn
overy
READ ALSO! Naira plunge: Speculators will suffer huge loss, Operators warn
READ ALSO! How To Empower Yourself And Generate Income From Mutual Funds