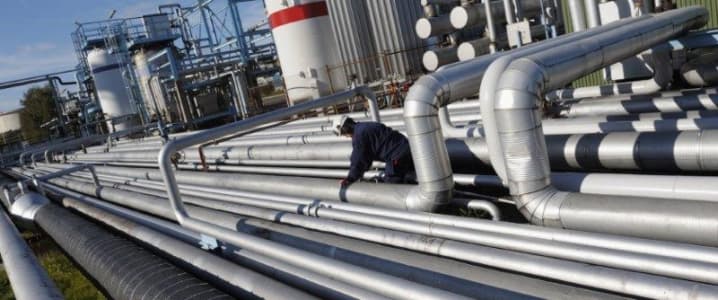 Oil prices exceed $55, highest in 11 months
Oil prices have exceeded $55 a barrel for the first time since February, equivalent to an 11-month high since the Covid 19 pandemic struck globally.
Brent crude, against which Nigeria's oil is priced, hit an 11-month high of $55.41 per barrel as of 2:50pm Nigerian time on Friday, trading more than $15 higher than the Federal Government's benchmark for the 2021 budget.
The 2021 budget, which was signed by the President, Major General Muhammadu Buhari (retd.), on December 31, was based on an oil price benchmark of $40 per barrel and a production level of 1.86 million barrels per day.
The upturn in oil prices was supported by Saudi Arabia's pledge to cut output and a global stocks rally as investors looked beyond rising coronavirus cases, according to Reuters.
The spreading coronavirus remains a near-term concern though. Accelerating cases across Europe prompted a call from the World Health Organization for stricter measures across the continent.
Also the U.K.'s latest restrictions are already compounding a plunge in fuel sales. China has locked down a city of 11 million near Beijing to contain an outbreak.
Call 0803 239 3958 for free financial consulting advice for your businesses. Attend our bi-monthly Peachtree Sage 50 accounting and reporting seminar.
Reach us or send your financial updates and articles to info@skytrendconsulting.com.
READ ALSO! Naira free fall: Parallel market not determined by demand, supply forces — CBN Governor
READ ALSO! Skytrend Consulting: Financial services and accounting solutions company
READ ALSO! Why The North Remains Headquarters Of Poverty In Nigeria — Kingsley Moghalu
READ ALSO! For failing to give out 'adequate loans', 12 banks fined N499bn
READ ALSO! Naira plunge: Speculators will suffer huge loss, Operators warn
READ ALSO! How To Empower Yourself And Generate Income From Mutual Funds