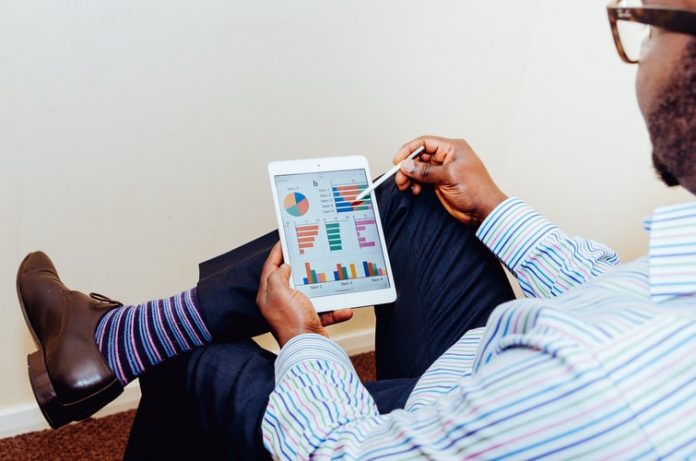 10 Key benefits of implementing accounting software solution for any business
What is an accounting software?
An accounting software is a computer program that allows automation of financial records and processes and assists accountants, store managers and business owners in maintaining, posting and reporting an organization's financial transactions within a functional system.
A good accounting software solution contains modules and menus such as customers, vendors/suppliers, sales ledger, purchases ledger, accounts receivable, accounts payable, journal, payroll, fixed asset direct cost (cost of sales) and indirect cost (administrative expenses), assets, liability, trial balance, general ledger, trial balance, income statement, inventory management, balance sheet, etc. Basically it functions as a complete accounting information system.
With it, you can maintain and manage customers and vendors, generate and post ledger accounts, record/post daily transactions, generate reports, create purchases and sale orders and invoices, manage and track stock levels, bill customers, complete inventory management and monitor cash and bank account movement and balances.
Although many companies are aware of automated accounting systems that uses software solutions, some still prefer the traditional way of managing their books which is of course very cumbersome.
So, what are the differences between a traditional accounting system and an automated accounting system?
Traditional Accounting VS Automated Accounting
Traditional accounting is a process of managing books and various accounting transactions manually without the help of a software solution. In traditional accounting, the role of accountants becomes crucial because they're the ones that have to record, calculate, and create complete, error-free financial statements manually.
What are the features of Traditional accounting system?
It takes more than one person to perform all those tasks since they're done manually.
2. The processes are usually very tedious, cumbersome and tasking, because it involves numerous file works and paper writing.
3. It breeds inaccurate and incomplete reporting.
4. It gives room for fraud and financial malpractice. Cash book and bank account are liable to frauds and errors because it's manually maintained.
5. Inadvertent human errors are inevitable in traditional accounting. This is why many companies have to switch to automated accounting systems.
Automated accounting still involves the role of humans to enter data, but most if not all processes are automated, especially maintaining, posting and reporting. With an automated accounting system, human error can be minimized to be barest minimum so that the accuracy level is way higher than that of conventional accounting.
Below are 10 key benefits of using accounting software solution for your business
1. Invoicing and billing
Invoicing and billing are indispensable business functions and the main source of cash flowing into your business. Managing invoices on paper is tedious, time-consuming and error-prone. When you have recurring orders, it is not feasible to create physical invoices for each time your client buys from you. It is also difficult to track invoices and remind customers of pending payments without automated software.
Accounting software addresses these issues effectively, and provides you with features that make invoicing easy. You can create recurring profiles for regular customer orders and schedule invoices to be sent out automatically every time that order is placed. You can also include payment terms and conditions to your invoices to give your customers a heads-up regarding payments. Accounting apps allow you to automate your payment reminders. You can set up reminders based on invoice due dates or expected payment dates and the software will send them to your customers automatically. With an accounting app, you can track all your unpaid invoices, remind customers to make sure they pay on time, and prevent accidental missing payments.
2. Online payments
The next step after invoicing your clients is getting paid. Collecting payments can be overwhelming if clients are not offered a proper system for making them.
You can integrate your accounting system with various online payment gateways that offer clients a swift and secure means of paying you. Payment gateways make records of payments you receive and update them under the corresponding invoice in your accounting system automatically. They also offer clients various methods of payments like credit and debit cards, and online bank transfers.
With clients around the globe, your business must be ready to handle all kinds of currencies. Online payment gateways connected to your accounting software can support multiple currencies and let you accept payments in your customers' currency while still doing your accounting in your own currency. This removes discrepancies and extra calculations when it comes to foreign transactions.
3. Saves Time and Costs
Bookkeeping is known as a very time-consuming task because there are plenty of transactions to record and count. However, with an accounting system, all the procedures can be automated so that they can be finished quickly. Your company does not need additional accountants to perform bookkeeping and other tasks so that you can save on your company's costs for other important needs.
4. Provides easy monitoring of financial information system
An accounting system makes it easy for stakeholders to monitor the company's financial position more comprehensively. Management can keep track of expenses and revenues as well as profits and losses across different business units and departments. Any good accounting software solution should be able to generate cash flow forecasts and budgeting. You can see all your company's financial information in a single view through a financial dashboard.
5. Expenses and Cost of Sales tracking
Tracking expenses and cost of sales are vital for getting a grip on your cash flow. Accounting software helps you keep tabs on your expenses and categorize them to get a clear picture of where your money is going. You can also use accounting software to upload expense receipts, scan them, and record information from the scanned receipts automatically. This removes the need to store paper receipts and the risk of losing them. Accounting software makes it easier to bill customers for the expenses you incur on their behalf.
6. Minimizes Errors and deter frauds
Manual accounting systems have a higher risk of errors and high probability of fraud, because in order to ensure accuracy you have to depend on the accountant's precision. However, with an accounting software, the calculation process is automated. Errors like duplicate data can also be detected and eliminated. Accountants don't need to spend a lot of time correcting data and can focus more on tasks that really need their skills. It also makes it very easily to detect fraud and therefore deter it because all cash movements and balances can be easily monitored through the system.
7. Facilitates Asset & Inventory Management
A good accounting system incorporate your company's fixed and current asset and makes inventory management seamless. This means that it must enable you to manage your assets and inventory well. Sage 50 Peachtree accounting solution for example has a fixed asset implementation module that allows you to automatically calculate asset and asset depreciation, and monitor your asset movement in terms of purchases, depletion, disposals etc.
Inventory management on the other hand is a key part of your business. Good inventory management is a prerequisite to ensuring sufficient stock and providing better customer service. It involves recording item information, tracking items, and generating reports.
When you receive an order for items, you can use your accounting software to create a sales order, convert it into an invoice after approval, and associate the appropriate taxes with it. You can track stock and set reorder levels for your goods to receive automated emails and place timely orders, so that you don't run out of stock. You can also generate inventory specific reports to gain better insight and manage inventory more efficiently.
8. Bank reconciliation
Bank reconciliation is the core accounting feature of a business, and accounting software streamlines it. Connecting your bank account to accounting software directly lets you fetch statements from bank feeds automatically into your accounts. You can set up custom criteria and bank rules in your accounting software to categorize and match imported bank transactions automatically. Once your transactions are matched, you just need to verify and confirm them to reconcile your accounts. With simplified bank reconciliation, accounting software helps keep your business audit-ready throughout the year.
9. Tax compliance
A good accounting software is designed to adhere to your local, state and federal tax regulations and make working with taxes easier. When you have to work with multiple tax rates, accounting software can make calculating taxes faster, and help you apply the right tax to your transactions more accurately. It can also give you a better understanding of your taxes by generating tax summary reports to help you stay organized and ready for tax time.
10. Report generation
As a business owner, you need to check your business' growth periodically and make the right decisions to ensure your organization's good health. Accounting reports help you understand your business' financial trends and analyze growth patterns. However, generating reports in spreadsheets is very demanding as you need to consolidate data and enter formulas manually to create each report. Accounting software generates reports automatically, saving you time, stress and effort.
A good accounting software provides reports that enables business owner and stakeholders make better informed financial decisions for the company. They will be able to find out what processes and departments cost the most, which costs can be reduced, and so on. They can also decide whether the company is financially ready to invest, expand, hire more employees, try new marketing strategies, and so on.
Web-based accounting software gives users the convenience of tracking their company's financial information and reports and performing accounting tasks from anywhere. Users only need an internet connection to be able to use the app through a web browser.
In addition, web-based accounting software can also be used on any mobile device, including smartphones and tablets. With granted access rights (which can be set by admins), users can view financial statements or carry out various desired processes anytime and anywhere.
There are 3 crucial financial statements that an organization must know:
1. Cash flow statement.
2. Income Statement (Profit and loss statement)
3. Balance sheet. (Statement of Financial Position)
Accounting software has built-in reporting features that analyze cash flow and help businesses stay on top of it. You can generate profit and loss statements and balance sheet reports to help you understand the key financial aspects of your business, draw conclusions, and make informed decisions to steer your business in the right direction.
Besides the three important financial statements, an accounting software solution also automatically compiles information on other key aspects of your business like sales, purchases, taxes, inventory, jobs and projects. All of this data helps you generate instant reports, make quick decisions, and maintain good business health.
Skytrend Consulting an accounting software solutions company. When it comes to implementing suitable and cost effective accounting software solutions for your business, we are the EXPERT! Need an accounting software for your business? Hotline: Call or Whatsapp 0803 3857245 or 0803 239 3958
If you also have an article or review on financial implementation or an accounting solution you want us to publish, send to blog@skytrendconsulting.com.
READ ALSO! Accounting software implementation: 5 key stages in a new accounting system
READ ALSO! Skytrend Consulting: Financial services and accounting solutions company
READ ALSO! SAGE 50 ACCOUNTING SOFTWARE: 8 KEY BENEFITS FOR YOUR BUSINESS
READ ALSO! SAGE 50 PEACHTREE ACCOUNTING SOFTWARE – ALL YOU NEED TO KNOW
READ ALSO! BBNaija Dorathy Launches Lingerie Line, Says Priority Is Making Busty Women Look Good
READ ALSO! How To Empower Yourself And Generate Income From Mutual Funds
READ ALSO! Why The North Remains Headquarters Of Poverty In Nigeria — Kingsley Moghalu