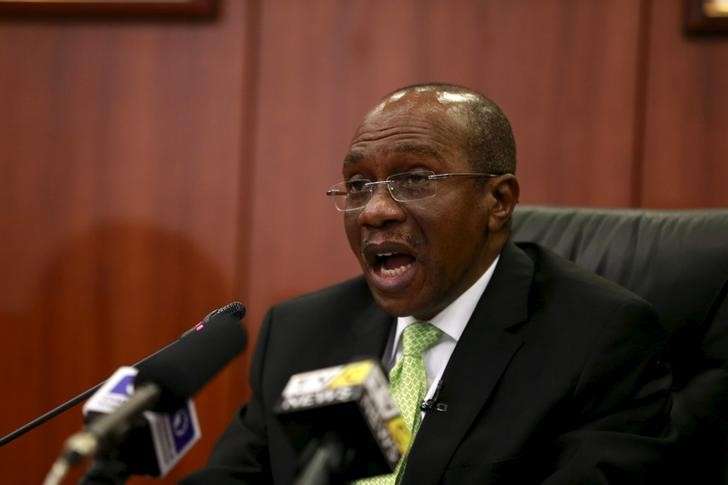 Recession: Nigeria's Apex bank retains MPR at 11.5%
In order for Nigeria to quickly exit recession and facilitate economic recovery, The Nation's Apex bank has retained the benchmark interest rate, which is measured by the Monetary Policy Rate (MPR) at 11.5%.
The Central Bank of Nigeria (CBN) made this disclosure at the conclusion of the two-day monetary policy committee (MPC) meeting held in Abuja.
MPR is the interest rate at which CBN lends to the commercial banks. It's the benchmark against which other lending rates in the economy are pegged and is usually used as an instrument to moderate inflation in the economy
Reading the communiqué, the Governor of the CBN, Mr Godwin Emefiele, said the committee, at the gathering, felt it was the best decision for the national interest rate should be left at the current level.
The committee also retained the Liquidity Ratio at 30 percent and Cash Reserve Ratio (CRR) at 27.5 percent.
CBN boss said this was to allow the different measures put in place by the fiscal and monetary authorities to achieve the needed results and quicken the exit of Nigeria from recession.
Last Saturday, the National Bureau of Statistics (NBS), said the nation's gross domestic product (GDP) contracted by 3.62 per cent in the third quarter of 2020 and because of the 6.10 per cent decline in GDP in the second quarter of the year, the country officially entered a recession.
Call 0803 239 3958 for free financial consulting advice for your businesses. Attend our bi-monthly Peachtree Sage 50 accounting and reporting seminar.
Reach us or send your financial updates and articles to info@skytrendconsulting.com.
READ ALSO! Skytrend Consulting: Financial services and accounting solutions company
READ ALSO! Why The North Remains Headquarters Of Poverty In Nigeria — Kingsley Moghalu
READ ALSO! For failing to give out 'adequate loans', 12 banks fined N499bn
READ ALSO! Naira plunge: Speculators will suffer huge loss, Operators warn
READ ALSO! How To Empower Yourself And Generate Income From Mutual Funds
READ ALSO! Is N-Power Truly Empowering Nigerian Youths?
READ ALSO! TraderMoni: Poverty Alleviation Or Political Leverage?