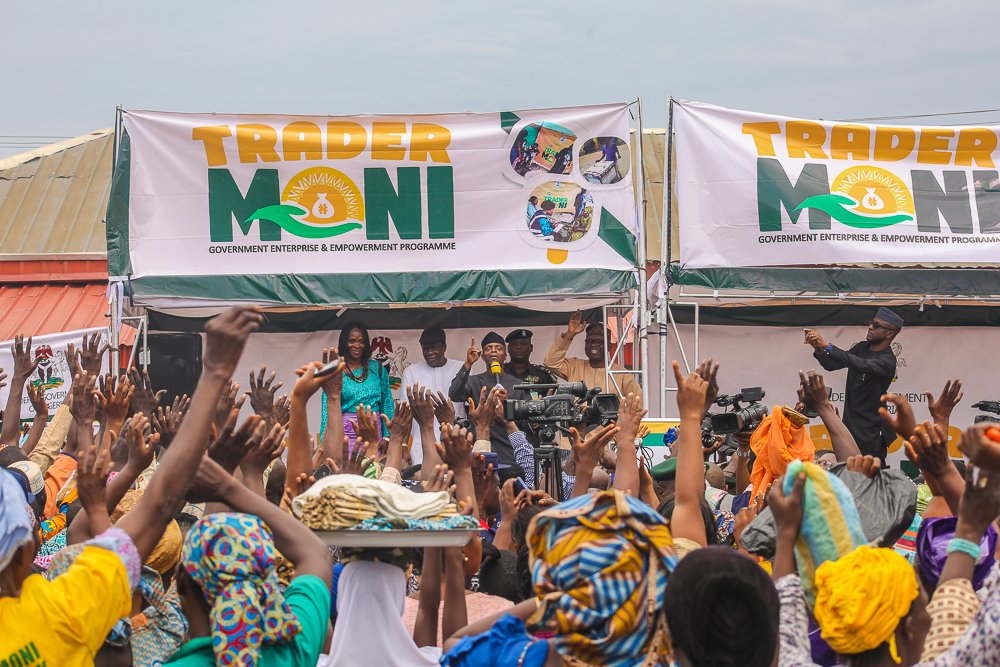 Nigerian govt appeals to beneficiaries of TraderMoni, Others to repay loans
The Nigerian government has appealed to the beneficiaries of TraderMoni, FarmerMoni, MarketMoni under the Government Enterprise and Empowerment Programme (GEEP) to repay their loans in order to enable them to get a higher credit facility.
According to a disclosure on Tuesday via its Twitter account, the call followed concerns over the repayment of the empowerment funds as stipulated in the terms and condition of disbursement.
The government agency added that the repayment will make them have access to other GEEP products.
GEEP, through its verified tweet, said: "Beneficiaries are advised to repay their loan to enable them to get a higher loan, and to have access to other GEEP products."
It also outlined practical steps for the repayment of these loans. To repay the loans, beneficiaries were urged to walk into any of the listed banks; GTB, UBA, Ecobank, Union Bank, Stanbic, Sterling, Wema, Fidelity, Heritage, and Jaiz Bank.
The beneficiaries were further instructed to report to any of the aforementioned banks, telling them that they would like to pay the BOI-GEEP loan on PayDirect.




Call 0803 239 3958 for free financial consulting advice for your businesses. Attend our bi-monthly Peachtree Sage 50 accounting and reporting seminar.
Reach us or send your financial updates and articles to info@skytrendconsulting.com.
READ ALSO! Skytrend Consulting: Financial services and accounting solutions company
READ ALSO! Why The North Remains Headquarters Of Poverty In Nigeria — Kingsley Moghalu
READ ALSO! For failing to give out 'adequate loans', 12 banks fined N499bn
READ ALSO! Naira plunge: Speculators will suffer huge loss, Operators warn
READ ALSO! How To Empower Yourself And Generate Income From Mutual Funds
READ ALSO! Is N-Power Truly Empowering Nigerian Youths?
READ ALSO! TraderMoni: Poverty Alleviation Or Political Leverage?