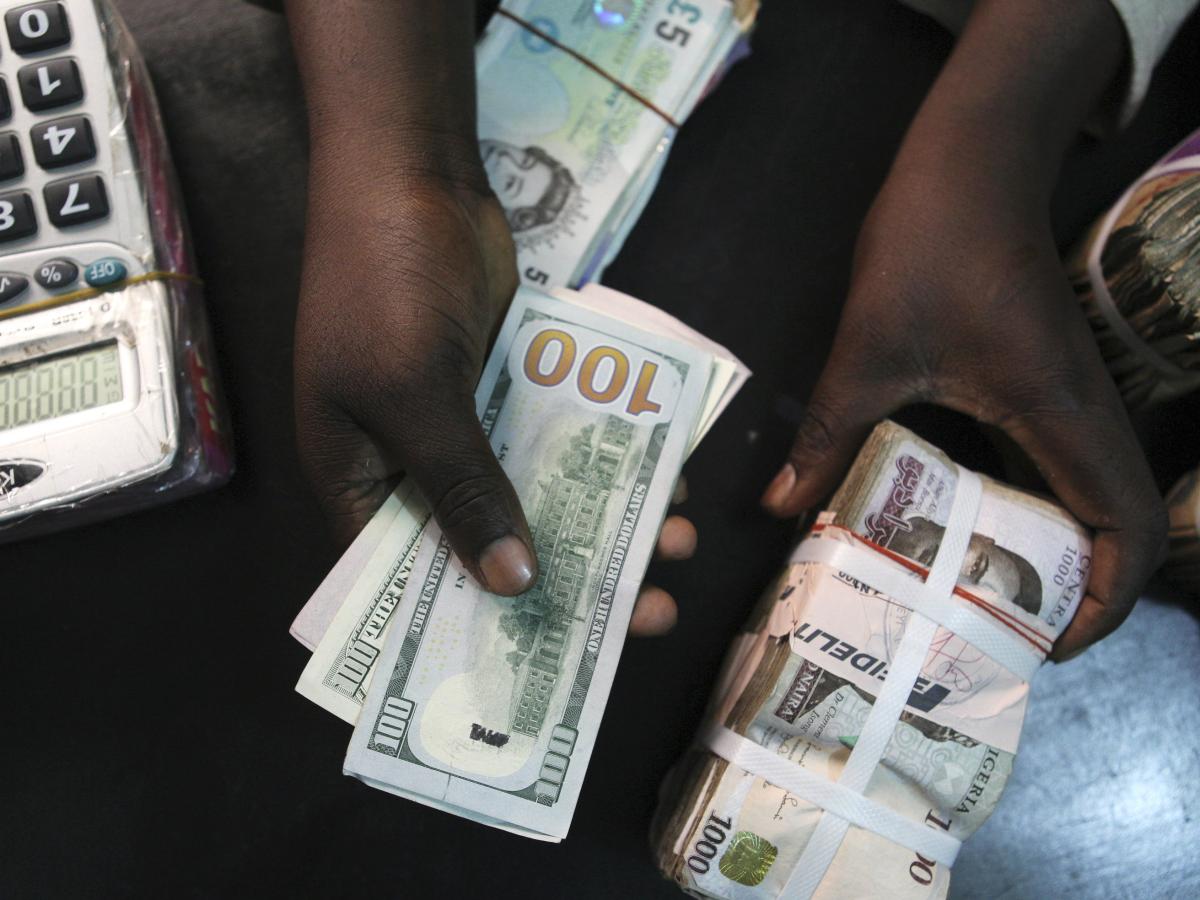 Nigeria's Naira Stables, Exchanges For 483/$
The Nigeria's naira maintained its exchange rate of N483 to the US Dollar on Tuesday, November 24, 2020, at the parallel market.
The local currency which had traded at N483 per dollar both on Monday, has come under pressure in recent days. It had plunged to N484 on Friday.
The President, Association of Bureaux De Change Operators of Nigeria, Alhaji Aminu Gwadabe, had warned that speculators would suffer huge losses as CBN had enough reserves to fund the market and defend the naira.
On Tuesday, Central Bank of Nigeria (CBN) Governor, Mr. Godwin Emefiele says the parallel market cannot be used to determine the true value of the country's currency, adding that only the forces of demand and supply can be used, a claim which economic experts who spoke with SKYTREND ONSULTING disagree with.
The CBN has kept the official exchange rate at N379/$1 since August, when the naira was devalued for the second time this year from 360 per dollar. It was first devalued to 360 in March from 306.
Call 0803 239 3958 for free financial consulting advice for your businesses. Attend our bi-monthly Peachtree Sage 50 accounting and reporting seminar.
Reach us or send your financial updates and articles to info@skytrendconsulting.com.
READ ALSO! Skytrend Consulting: Financial services and accounting solutions company
READ ALSO! Why The North Remains Headquarters Of Poverty In Nigeria — Kingsley Moghalu
READ ALSO! For failing to give out 'adequate loans', 12 banks fined N499bn
READ ALSO! Naira plunge: Speculators will suffer huge loss, Operators warn
READ ALSO! How To Empower Yourself And Generate Income From Mutual Funds
READ ALSO! Is N-Power Truly Empowering Nigerian Youths?
READ ALSO! TraderMoni: Poverty Alleviation Or Political Leverage?