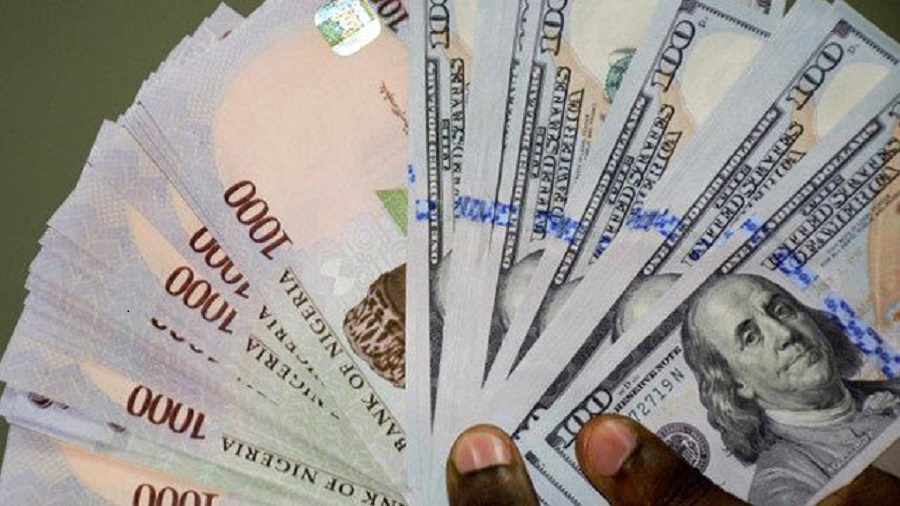 Naira plunges further, exchanges for 486/$
The Nigeria's naira plunged further on Wednesday, November 25, 2020, at the Parallel market, exchanging at the rate of N486 to the United States dollar.
The local currency which had traded at N483 per dollar both on Monday and Tuesday, has come under intense pressure in recent days. It had plunged to N484 on Friday.
Operators blame illegal activities by forex speculators for the sharp depreciation. Some traders also attribute the naira decline in value to increased demand due to speculation.
SKYTREND CONSULTING recalls that the forex market has been under intense pressure since March 2020 following a sharp drop in oil pricess as a result of the covid 19 pandemic.
The foreign exchange market closed on Wednesday with the nation's currency weakened across all market segments.
Naira dropped in value by N3 as the dollar traded at an average rate of N486 on Wednesday as against N483 on Tuesday.
SKYTREND CONSULTING findings reveal that in some parts of Lagos, naira sold for N484 and N485, while in some other parts of Abuja and Kano, it traded for N487.
Central Bank of Nigeria (CBN) Governor, Mr. Godwin Emefiele says the Parallel market cannot be used to determine the true value of the country's currency, as the value of the naira can only be determined by forces of demand and supply.
The local currency also lost N3 at the end of business on Wednesday at the Bureau De Change (BDC) segment as the dollar sold for N485 compared to N482 the previous day.
This is in spite of the dollar disbursement to BDCs on Tuesday. The BDCs funded their account on Wednesday in anticipation of Dollar allocation on Thursday by the Apex Bank.
SKYTREND CONSULTING notes that the Apex Bank sells $10,000 twice weekly to the BDCs segment of the forex market.
Call 0803 239 3958 for free financial consulting advice for your businesses. Attend our bi-monthly Peachtree Sage 50 accounting and reporting seminar.
Reach us or send your financial updates and articles to info@skytrendconsulting.com.
READ ALSO! Skytrend Consulting: Financial services and accounting solutions company
READ ALSO! Why The North Remains Headquarters Of Poverty In Nigeria — Kingsley Moghalu
READ ALSO! For failing to give out 'adequate loans', 12 banks fined N499bn
READ ALSO! Naira plunge: Speculators will suffer huge loss, Operators warn
READ ALSO! How To Empower Yourself And Generate Income From Mutual Funds
READ ALSO! Is N-Power Truly Empowering Nigerian Youths?
READ ALSO! TraderMoni: Poverty Alleviation Or Political Leverage?