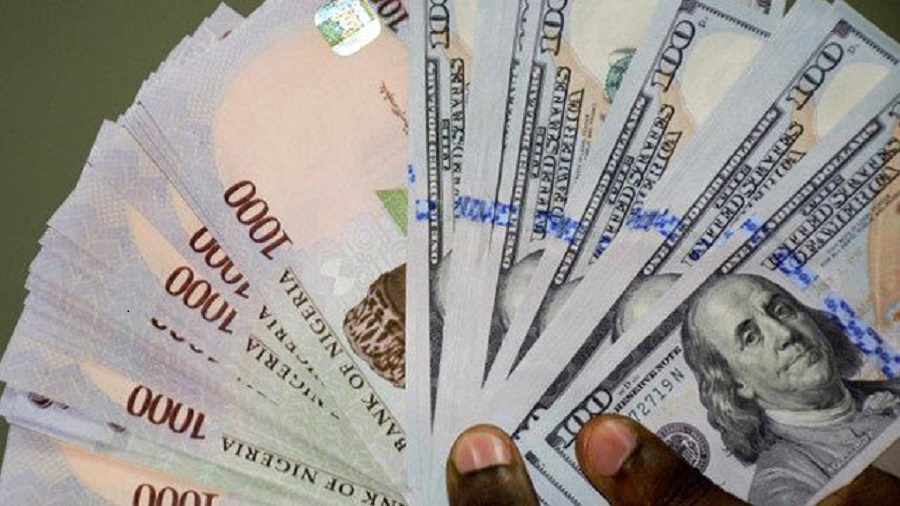 Amidst dollar scarcity, CBN pegs official Naira rate to N392/$
As dollar scarcity bites harder, The Central Bank of Nigeria (CBN) has directed Bureau De Change (BDC) operators in the country not to sell dollars higher than N392 to end users.
In a circular signed by O.S. Nnaji, director of trade and exchange at the Central Bank of Nigeria (CBN), and dated November 30, 2020, it says the volume of sales for each market is $10,000 per bureau de change (BDC).
"Please be advised that the applicable exchange rate for the disbursement of proceeds of IMTOs, for the period Monday, November 30 to Friday, December 14, 2020, is as follows: International money transfer service operators (IMTSOs) to banks – N388/$1; Banks to CBN – N399/$1; CBN to BDCs – N390/$1; BDCs to end-users not more than N392/$1," it read.
At the close of trading on Friday, figures from the financial market dealers exchange over the counter (FMDQ) NAFEX, an official market where the exchange rate is traded, also show that the exchange rate between the naira and dollar has depreciated to N390/$1 — lowest level since the introduction of the import & export (I&E) window in 2017.
This is about N4 higher than the N386 per dollar which the apex bank had sold dollars to the BDC operators
In the parallel market, the naira hit record lows, falling by 2.2 percent to N495.00/$1 as lack of access to forex at the official windows has funneled demand to the parallel market.
This also followed recent comments by Godwin Emefiele, governor of the CBN, saying that the parallel market makes up only 5 percent of the overall FX market which is patronized by people who go there for cash to offer bribe and corruption noting that it should not be used to determine the naira's true value.
Call 0803 239 3958 for free financial consulting advice for your businesses. Attend our bi-monthly Peachtree Sage 50 accounting and reporting seminar.
Reach us or send your financial updates and articles to info@skytrendconsulting.com.
READ ALSO! Naira free fall: Parallel market not determined by demand, supply forces — CBN Governor
READ ALSO! Skytrend Consulting: Financial services and accounting solutions company
READ ALSO! Why The North Remains Headquarters Of Poverty In Nigeria — Kingsley Moghalu
READ ALSO! For failing to give out 'adequate loans', 12 banks fined N499bn
READ ALSO! Naira plunge: Speculators will suffer huge loss, Operators warn
READ ALSO! How To Empower Yourself And Generate Income From Mutual Funds
READ ALSO! Is N-Power Truly Empowering Nigerian Youths?