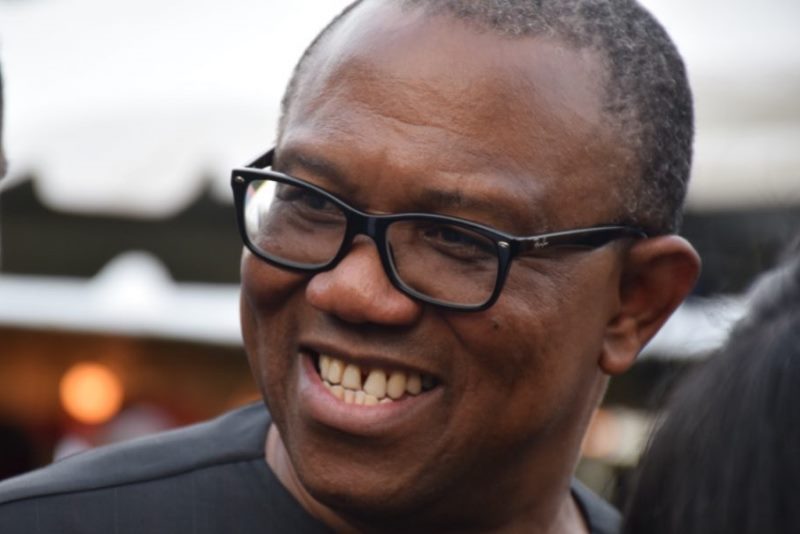 How consumptive borrowing, wasteful spending landed Nigeria in recession — Peter Obi
Former Vice Presidential Candidate of the Peoples Democratic Party (PDP) and Ex-governor of Anambra State, Mr Peter Obi says Nigeria slipped into recession because of her excessive borrowing and throwing same at consumption.
Peter Obi who appeared on Channels TV Live Politics interview says he is not against borrowing, but against borrowing for consumption.
He adds that if the Nation must borrow, such should be focused strictly on production and investment. The former governor says our economy is not protective; and that it is not creating jobs; and not putting food on people's table.
His Words:
I am not against borrowing; but I am against borrowing for consumption. If you must borrow, and this is now critical that we must do that, you must borrow for production. The reason why we are in this mess is that the country is borrowing money and throwing at consumption. We must borrow strictly for production. The economy is not protective; that's why it is not creating jobs; it is not putting food on people's table.
As a businessman, the more you borrow money and invest properly, the more your business grows. Nigeria is borrowing money, the economy is not growing; our GDP is not growing, then there is something wrong. We now have a debt of almost a quarter of our GDP, of about $100 billion (hundred billion dollars).
So, where is investment for $100bn? If you invest one hundred billion properly, I assure you, we won't be where we are now even if we are because due to Covid-19 pandemic, a lot of nations that have not experienced recession went into recession; it would have been a different thing. It would have been manageable; but I can tell you, the money we borrowed and are still borrowing is not being properly invested; even the little earning we are having we are still not investing properly, that is why we are headed south.
I am not against borrowing; borrowing is important, but you must borrow for investment. You must not borrow for consumption. What we do here is that we borrow money and waste it; because of it, you do not see the investment, and there's nothing to payback; that's why we are using about 90 percent of our revenue to service debt; because the money you are borrowing is not producing anything. People are making money without production. So, you are using your resources to service debt and because of it you do not have money for investment; to invest in critical areas.
And if you want to deal with the present recession, there must be properly articulated implementable and measurable policies. It is not just enough to say you are going to pull 100 million people out of poverty. The question is how?
If you say you are going from Lagos to Ibadan, you must be able to say, this is the route; this is the vehicle; and people can measure, so they know where you are moving to.
Call 0803 239 3958 for free financial consulting advice for your businesses. Attend our bi-monthly Peachtree Sage 50 accounting and reporting seminar.
Reach us or send your financial updates and articles to info@skytrendconsulting.com.
READ ALSO! Naira free fall: Parallel market not determined by demand, supply forces — CBN Governor
READ ALSO! Skytrend Consulting: Financial services and accounting solutions company
READ ALSO! Why The North Remains Headquarters Of Poverty In Nigeria — Kingsley Moghalu
READ ALSO! For failing to give out 'adequate loans', 12 banks fined N499bn
READ ALSO! Naira plunge: Speculators will suffer huge loss, Operators warn
READ ALSO! How To Empower Yourself And Generate Income From Mutual Funds
READ ALSO! Is N-Power Truly Empowering Nigerian Youths?