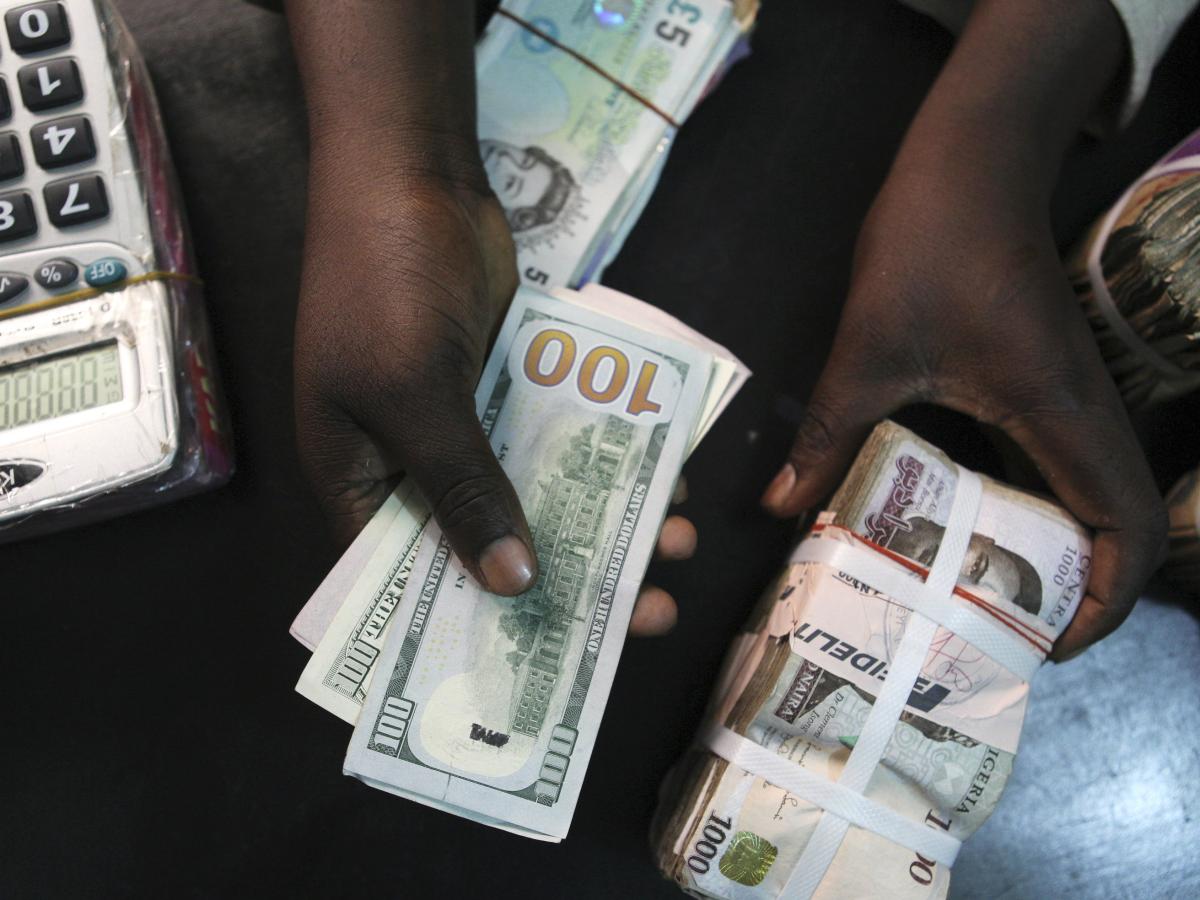 Naira falls again, hovering around N475/$ despite CBN new policy
The Nigeria's Naira is hovering between N475 to N480 compared to the United States Dollar on Friday December 4, 2020, after losing N5 in value in 48 hours, following the initial gain.
The currency, which had closed at a four-year low of N510 on Monday, had firmed up and gained N20 on Tuesday December 1, 2020, exchanging for N490/$ after the CBN relaxed the policy on foreign remittances and domiciliary accounts.
On Wednesday, the naira gained a further N20 and traded at N470/4 in the parallel market.
The Central Bank of Nigeria (CBN) said on Monday that beneficiaries of diaspora remittances through the international monetary transfer operators (IMTO) shall now have such inflows in foreign currency (US Dollar) through the designated bank of their choice.
The apex bank in a statement signed by O.S. Nnaji, director of trade & exchange of CBN, said recipients of such remittances may have the option of receiving these funds in foreign currency cash or into their domiciliary account.
The CBN statement reads, "these changes are necessary to deepen the foreign exchange market, provide more liquidity and create more transparency in the administration of Diaspora remittances into Nigeria".
The Naira has been suffering intense depreciation and steady decline against the dollar at the black market in recent times due to dollar scarcity and speculative purchases.
Operators blame illegal activities by forex speculators for the sharp depreciation. Some traders also attribute the naira decline in value to increased demand due to speculation.
SKYTREND CONSULTING recalls that the forex market has been under intense pressure since March 2020 following a sharp drop in oil pricess as a result of the Covid 19 pandemic.
Call 0803 239 3958 for free financial consulting advice for your businesses. Attend our bi-monthly Peachtree Sage 50 accounting and reporting seminar.
Reach us or send your financial updates and articles to info@skytrendconsulting.com.
READ ALSO! Naira free fall: Parallel market not determined by demand, supply forces — CBN Governor
READ ALSO! Skytrend Consulting: Financial services and accounting solutions company
READ ALSO! Why The North Remains Headquarters Of Poverty In Nigeria — Kingsley Moghalu
READ ALSO! For failing to give out 'adequate loans', 12 banks fined N499bn
READ ALSO! Naira plunge: Speculators will suffer huge loss, Operators warn
READ ALSO! How To Empower Yourself And Generate Income From Mutual Funds