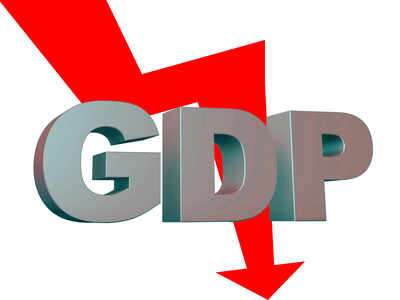 Nigeria's economy to shrink by 3.25% in 2020, highest in 40 years
The International Monetary Fund (IMF) is projecting Nigeria's real Gross Domestic Product (GDP) to shrink by 3.25% in 2020, the most in four decades.
The COVID-19 global pandemic is exacting a heavy toll on the Nigerian economy, which was already experiencing falling per capita income and double-digit inflation, with limited buffers and structural bottlenecks.
Low oil prices and sharp capital outflows have significantly increased balance of payments (BOP) pressures and, together with the pandemic-related lockdown, have led to a large output contraction and increased unemployment. Supply shortages have pushed up headline inflation to a 30-month high.
It had in its World Economic Outlook (WEO) on October 13, 2020, projected Nigeria's economy to contract by 4.3 percent in 2020 and later recover with a growth rate of 1.7 percent in 2021.
The Washington based Fund made the projection in a statement issued by Jesmin Rahman who led a team of staff to conduct a virtual mission from October 30 to November 17, 2020 in the context of the 2020 Article IV Consultation with Nigeria.
In that statement, Nigeria's recovery is projected to start in 2021, with subdued growth of 1½ percent and output recovering to its pre-pandemic level only in 2022.
Call 0803 239 3958 for free financial consulting advice for your businesses. Attend our bi-monthly Peachtree Sage 50 accounting and reporting seminar.
Reach us or send your financial updates and articles to info@skytrendconsulting.com.
READ ALSO! Naira free fall: Parallel market not determined by demand, supply forces — CBN Governor
READ ALSO! Skytrend Consulting: Financial services and accounting solutions company
READ ALSO! Why The North Remains Headquarters Of Poverty In Nigeria — Kingsley Moghalu
READ ALSO! For failing to give out 'adequate loans', 12 banks fined N499bn
READ ALSO! Naira plunge: Speculators will suffer huge loss, Operators warn
READ ALSO! How To Empower Yourself And Generate Income From Mutual Funds