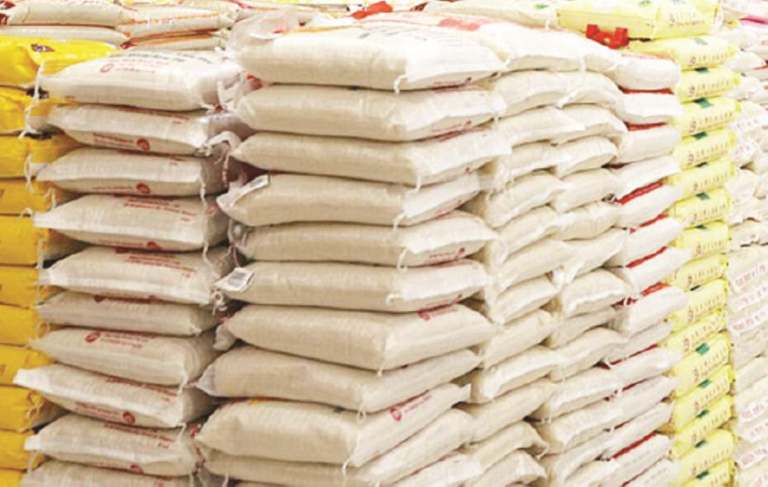 JUST IN: Lagos govt unveils sales of rice at N20,000 per bag
The Lagos State Government says it will begin the sales of rice before Christmas celebration to residents in collaboration with Kebbi Government and Central Bank of Nigeria (CBN).
The Commissioner for Agriculture, Ms Abisola Olusanya, told newsmen on Monday in Lagos that about 100,000 bags of 50 kg were being expected for sales at N20,000 per bag.
Her Words:
"We are intervening in the area of availability of rice for the festive season, and it will be sold at N20,000 per bag.
"The most important thing is that we have rice available, be it Lake Rice or other brands," she said. Olusanya said that the delay in the sale was due to the process of production.
"During the festive season, millets have to be polished, mill, and processed before rice will be available.
"It's not that rice is not available in the market, but the price points are a bit high.
"The rice has started arriving as at last week, and we are expecting much more in the next couple of days."
Call 0803 239 3958 for free financial consulting advice for your businesses. Attend our bi-monthly Peachtree Sage 50 accounting and reporting seminar.
Reach us or send your financial updates and articles to info@skytrendconsulting.com.
READ ALSO! Naira free fall: Parallel market not determined by demand, supply forces — CBN Governor
READ ALSO! Skytrend Consulting: Financial services and accounting solutions company
READ ALSO! Why The North Remains Headquarters Of Poverty In Nigeria — Kingsley Moghalu
READ ALSO! For failing to give out 'adequate loans', 12 banks fined N499bn
READ ALSO! Naira plunge: Speculators will suffer huge loss, Operators warn
READ ALSO! How To Empower Yourself And Generate Income From Mutual Funds