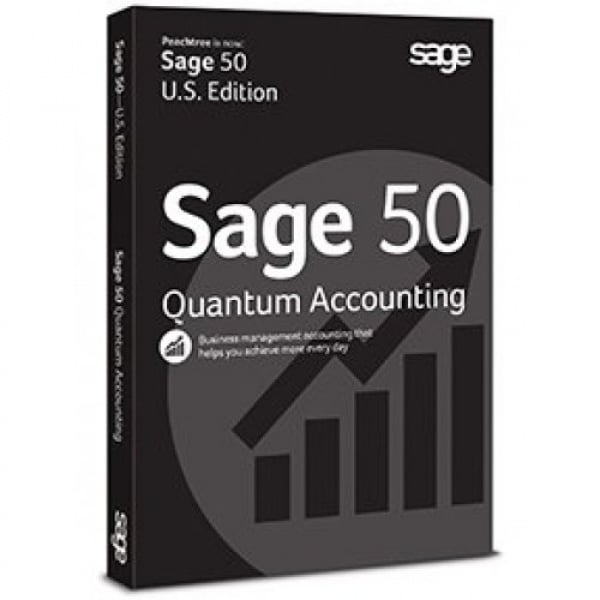 Sage 50 Quantum Accounting Software: 6 benefits to your manufacturing business
An effective accounting solution is one of the keys to a more developed and longer-lasting business. So when you're having trouble finalizing financial decisions because of inaccurate reports or the absence of efficient accounting software, it's time to move forward and use Sage 50 (Peachtree) accounting software.
Sage 50 Quantum Accounting software is a multifunctional and value-priced business management and accounting solution. It helps small to medium-sized enterprises understand and monitor their business performance well through accurate financial reports and automatic audit trails.
Sage 50 Quantum accounting software is particularly custom built and useful for manufacturing, construction and multi-level businesses.
1. Improved customer management, 2. Customised for Manufacturing businesses. 3. Iventory management solutions. 4. Customizable reporting. 5. Employee and workflow management. 6. A user-friendly interface, etc are just some of the features of Sage 50 Quantum Peachtree software. You will be informed in real time of all your purchases, sales details, and other financial transactions that are crucial to your business.
Warning signs that signal the need to move up to a more powerful, flexible solution:
Own multiple companies that require some financial consolidation
Store your voluminous inventory in many locations
Have thousands of customers and vendors, and process thousands or hundreds of thousands of transactions every year
Spending too much time trying to get Excel to run the spreadsheets you need
Have had to cobble together numerous applications to accomplish everything
Have become a global business
Sweat over security
Spend too much time implementing manual processes
Need anytime, anywhere access
If you're using Sage 50 Pro or Sage 50 Complete (two of the most popular low-end accounting products in the U.S.), you can move up and still stay within the same product family, which makes upgrading exceedingly easy. Sage 50 Quantum Accounting (formerly Peachtree Quantum Accounting), could be the logical next step.
We are an accounting software solutions company. When it comes to implementing suitable and cost effective accounting software solutions for your business, we are the EXPERT! Need an accounting software for your business? Hotline: Call or Whatsapp 0803 3857245 or 0803 239 3958
If you also have an article or review on financial implementation or an accounting solution you want us to publish, send to blog@skytrendconsulting.com.
READ ALSO! Accounting software implementation: 5 key stages in a new accounting system
READ ALSO! Skytrend Consulting: Financial services and accounting solutions company
READ ALSO! SAGE 50 ACCOUNTING SOFTWARE: 8 KEY BENEFITS FOR YOUR BUSINESS
READ ALSO! SAGE 50 PEACHTREE ACCOUNTING SOFTWARE – ALL YOU NEED TO KNOW
READ ALSO! BBNaija Dorathy Launches Lingerie Line, Says Priority Is Making Busty Women Look Good
READ ALSO! How To Empower Yourself And Generate Income From Mutual Funds
READ ALSO! Why The North Remains Headquarters Of Poverty In Nigeria — Kingsley Moghalu