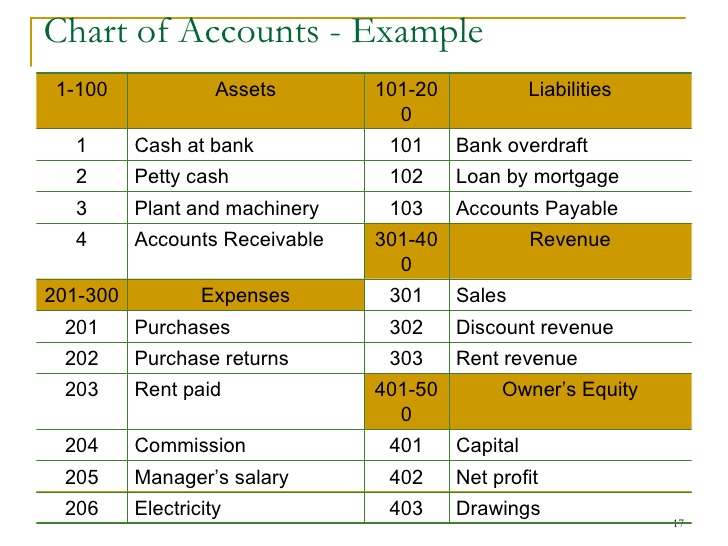 Business 101: Charts of Accounts Basics
Accounting is the bedrock of any business success and revolves around the entire functions of the organization.
The profession has been in existence for decades now and it is evident it is not about to go into extinction anytime soon.
Accounting has lots of terms and terminologies, and today we will be dealing with Charts of Accounts or what's traditionally called Ledger Accounts.
Charts of Accounts (COA) is a financial tool that helps to define each class of items for which money or its equivalent is spent or received by creating a list of accounts which includes assets liabilities, revenues, expenses and equity. It is a means of keeping track of the general ledger.
Charts of accounts has a lot of merits in preparation. These includes:
1. It drives consistency of reported information across business units and ensures compatibility.
2. It helps to maintain financial account balances.
3. It reduces reconciliation.
4. It helps to provide a bench mark between units.
With advancement in digital technology, charts of account will help a great deal to help organize the finances and also segregate investments which will help both employees and employer.
Call 0803 239 3958 for free financial consulting advice for your businesses.
Send your accounting articles to blog@skytrendconsulting.com.
READ ALSO! PAYE: How to calculate personal income tax
READ ALSO! Skytrend Consulting: Financial services and accounting solutions company
READ ALSO! For failing to give out 'adequate loans', 12 banks fined N499bn
READ ALSO! Nigerian Central Bank Approves Disbursement Of Loans For Creative Industries At 9%
READ ALSO! How To Empower Yourself And Generate Income From Mutual Funds
READ ALSO! Is N-Power Truly Empowering Nigerian Youths?
READ ALSO! TraderMoni: Poverty Alleviation Or Political Leverage?