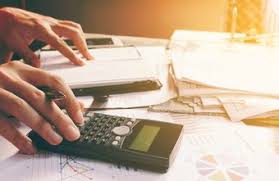 Your Business And Internal Rate Of Return: What You Must Know!
The internal rate of return (IRR) is a criterion used in the financial budgeting of finances in evaluating the profit gotten from prospective investment.
Simple put, it's the revenue a business owner gets from the sales of a particular product or service.
There are 5 basic Ws that comes up when calculating the rate. They are the What, Why, Who, When and How.
More, one reason why the IRR is essential is that it is used to ascertain and determine the incomes generated by companies or business owners. It gives the guidelines for comparing one expenditure to another measuring how much investment is gotten over a period of time and visualizing the viability of a project. The rate is also used by standard companies, business owners and corporations in capital budgeting.
The IRR can be calculated either monthly or yearly. However, the monthly calculation can only be done with proper documentation of the daily or weekly incomes gotten from the companies, business or corporations. It can as well be calculated in any defined period of time in as much as the accurate IRR is achieved annually.
Finally, the IRR goes a long way in sustaining the durability and longevity of companies or corporations in showing if a particular investment is worth aiming for and income generated.
Call 0803 239 3958 for free financial consulting advice for your businesses.
Send your accounting articles to blog@skytrendconsulting.com.
READ ALSO! PAYE: How to calculate personal income tax
READ ALSO! Skytrend Consulting: Financial services and accounting solutions company
READ ALSO! For failing to give out 'adequate loans', 12 banks fined N499bn
READ ALSO! Nigerian Central Bank Approves Disbursement Of Loans For Creative Industries At 9%
READ ALSO! How To Empower Yourself And Generate Income From Mutual Funds
READ ALSO! Is N-Power Truly Empowering Nigerian Youths?
READ ALSO! TraderMoni: Poverty Alleviation Or Political Leverage?