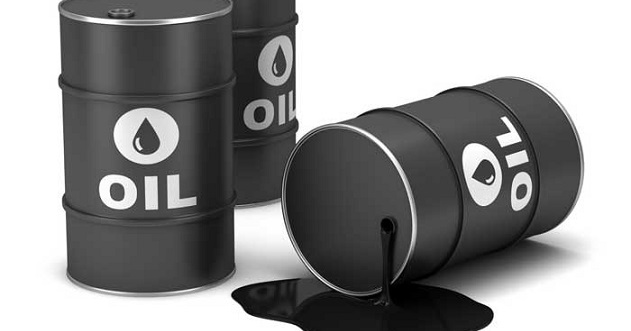 Oil has formally been found in Northeast — NNPC
This is good news coming from the NNPC as the Oil Corporation has just announced that oil has been found in the Northeast of Nigeria in commercial quantity.
The Nigerian National Petroleum Corporation (NNPC) says oil has been discovered in the north-eastern part of the country.
Samson Makoji, acting group general manager, group public affairs division of the corporation, announced this in a statement on Friday.
He says the discovery of oil and gas in commercial quantity in the Gongola Basin will "attract foreign investment, generate employment for people to earn income and increase government revenues".
His Word:
"The Nigerian National Petroleum Corporation (NNPC) has announced the discovery of hydrocarbon deposits in the Kolmani River II Well on the Upper Benue Trough, Gongola Basin, in the North-Eastern part of the country," the statement read.
"It would be recalled that drilling of the Kolmani River II Well was flagged-off in a colourful ceremony by President Muhammadu Buhari on the 2nd of February, 2019.
"Mr. stated that NNPC acquired 435.54km2 of 3D Seismic Data over Kolmani Prospect in the Upper Benue Trough, Gongola Basin. This was to evaluate Shell Nigeria Exploration and Production Company (SNEPCo) Kolmani River 1 Well Discovery of 33 BCF and explore deeper levels.
Call 0803 239 3958 for free financial consulting advice for your businesses.
Send your accounting articles to blog@skytrendconsulting.com.
READ ALSO!
VAT threshold of N25m: All you need to know
Businesses With Less Than N25m Turnover Are Now VAT Exempt
PAYE: How to calculate personal income tax
Skytrend Consulting: Financial services and accounting solutions company
VAT on online purchases: 8 Critical things you must know
Nigerian Central Bank Approves Disbursement Of Loans For Creative Industries At 9%
How To Empower Yourself And Generate Income From Mutual Funds
Is N-Power Truly Empowering Nigerian Youths?
TraderMoni: Poverty Alleviation Or Political Leverage?