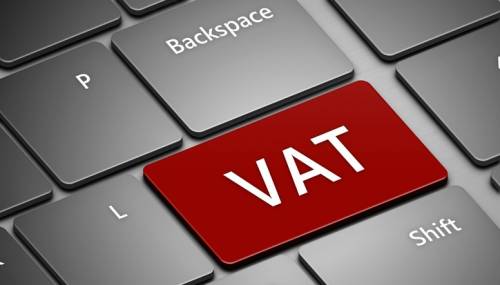 Bill to up VAT to 7.5% passes 2nd reading: See Its 5 strategic objectives
A bill seeking to raise value added tax (VAT) to 7.5% from 5% has passed second reading at the senate — but not without some drama.
The federal executive council (FEC) approved an increase in VAT in September.
The bill entitled: 'Nigeria tax and fiscal law, 2019', is sponsored by Yahaya Abdullahi, senate majority leader.
After Abdullahi moved a motion for the commencement of debate on the bill and read his lead paper, some senators complained that they did not know what the proposed legislation entails because they did not have copies of it.
Earlier, the senate leader said the bill is seeking five objectives.
"The bill has five strategic objectives, the first one is to promote fiscal equity by mitigating instances of regressive taxation. The second one is to reform domestic tax laws to align with global best practices," Yahaya said.
"The third is to introduce tax incentives for investment in infrastructure. The fourth objective is to support ongoing ease of doing business reforms and the fifth objective is to raise revenues for government including proposal to increase the value added tax (VAT) from 5% to 7.5%."
Call 0803 239 3958 for free financial consulting advice for your businesses.
Send your accounting articles to blog@skytrendconsulting.com.
READ ALSO!
Scammers hack UBA server, cart away N752m
Businesses With Less Than N25m Turnover Are Now VAT Exempt
Scammers hack UBA server, cart away N752m
How to get quick loans from Gtbank, Zenith, UBA, Access Bank without collateral
Access Bank non-collateralized emergency loan hits N1bn daily: How you can benefit…
VAT threshold of N25m: All you need to know
PAYE: How to calculate personal income tax
Skytrend Consulting: Financial services and accounting solutions company
VAT on online purchases: 8 Critical things you must know
READ ALSO! TraderMoni: Poverty Alleviation Or Political Leverage?