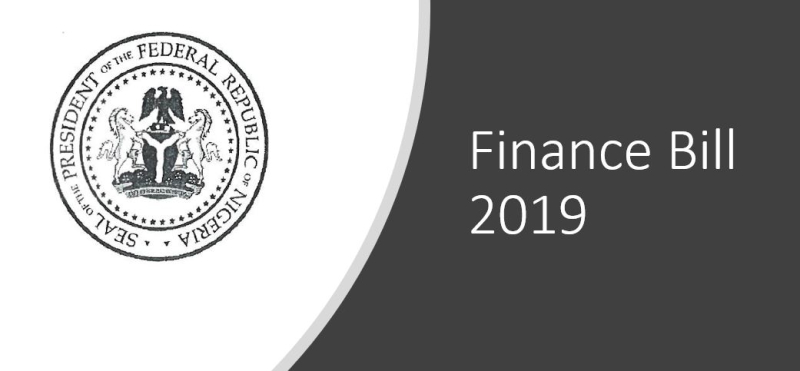 Passed 2019 Finance Bill: 20 sweeping changes that will affect your business, life
A Bill to amend various tax laws in Nigeria has just been passed at the National Assembly. This is the 2019 Finance Bill which was presented to the Legislature by President Muhammadu Buhari along with the 2020 Budget.
The bill will introduce sweeping changes to Nigerian tax system. It will also have large impact on your businesses and even personal life and finances.
Below are some of the important changes you should know about:
1. Excess dividend tax to apply only to untaxed distributions other than profits specifically exempted from tax and franked investment income
2. Small businesses with turnover less than N25m to be exempted from Companies Income Tax
3. A lower CIT rate of 20% to apply to medium-sized companies with turnover between N25m and N100m
4. Commencement and cessation rules modified to eliminate overlaps and gaps to avoid double taxation and complication during commencement
5. Minimum tax provisions amended to 0.5% of turnover and exemption only applies to small companies (less than 25m turnover), so non-resident companies will now pay minimum tax
6. Insurance companies can now carry forward tax losses indefinitely, deduct reserve for unexpired risks on time apportionment bases while special minimum tax for insurance has been abolished.
7. Bonus of 2% of tax payable (medium-sized companies) and 1% for large companies for early payment of CIT.
8. Introduction of thin capitalisation of 30% of EBITDA for interest deductibility. Any excess deduction can be carried forward for 5 years.
9. Deemed tax presence for non-residents with respect to imported technical and management services now taxable at a final WHT rate of 10%.
10. Any expense incurred to earn exempt income now specifically disallowed as a deduction against other taxable income.
11. Dividend distributed from petroleum profits now to attract 10% withholding tax
12. Banks to request for Tax Identification Number (TIN) before opening bank accounts for individuals, while existing account holders must provide their TIN to continue operating their accounts.
13. Email correspondences to be recognised for communicating with tax authorities.
14. The meaning of supply and definition of goods and services has been expanded to cover intangible items other than land, among others.
15. Specific requirement for VAT deregistration for discontinuing operations
16. Introduction of VAT reverse charge on imported services.
17. VAT registration threshold of N25 million turnover in a calendar year to be introduced
18. Remittance of VAT now to be on cash basis, that is, difference between output VAT collected and input VAT paid in the preceding month.
19. Compensation for loss of employment below N10m to be exempted from CGT.
20. Stamp duty on bank transfer to apply only on amount from N10,000 and above. Transfers between the same owner's accounts in the same bank also to be exempted.
Call 0803 239 3958 for free financial consulting advice for your businesses.
Send your accounting articles to blog@skytrendconsulting.com.
READ ALSO!
Scammers hack UBA server, cart away N752m
Businesses With Less Than N25m Turnover Are Now VAT Exempt
Scammers hack UBA server, cart away N752m
How to get quick loans from Gtbank, Zenith, UBA, Access Bank without collateral
Access Bank non-collateralized emergency loan hits N1bn daily: How you can benefit…
VAT threshold of N25m: All you need to know
PAYE: How to calculate personal income tax
Skytrend Consulting: Financial services and accounting solutions company
VAT on online purchases: 8 Critical things you must know
READ ALSO! TraderMoni: Poverty Alleviation Or Political Leverage?