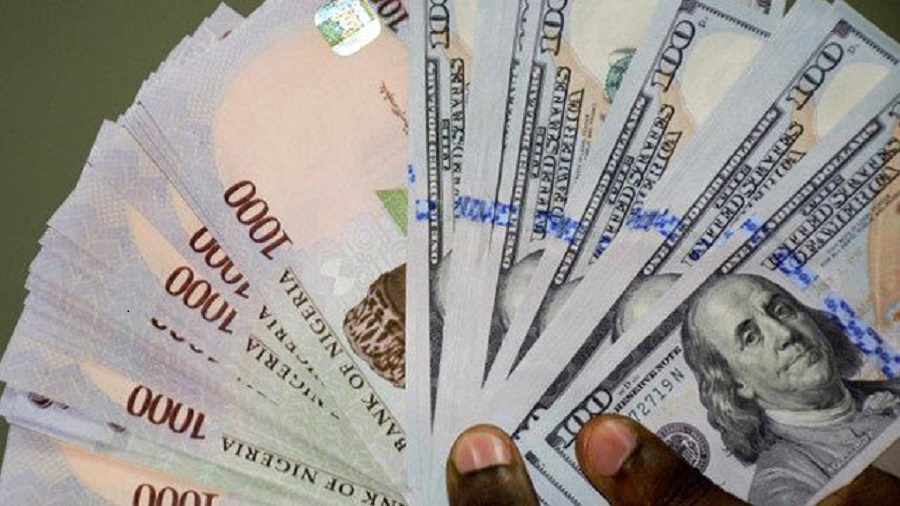 Naira nosedives to N500/$, loses N140 in 12 months, CBN adjusts rate
The Nigerian Naira nosedives to N500 to the dollar on Monday 30th November, 2020 after the Central Bank of Nigeria (CBN) adjusted the exchange rate by N6 across foreign exchange market segments.
With the current rate, naira has lost N140 year-on-year when compared with N360 it stood in November 2019 and N1.25k day-on-day compared to N496.50k it exchanged with the dollar on Friday.
The persistent depreciation in the value of the naira is due to increase in demand for the dollar by the end-users amid a shortage of the greenback.
SKYTREND CONSULTING has predicted last week that the value of the Naira may plunge to N500/$ by this week
The foreign exchange market has been under pressure since March 2020 following a sharp drop in oil prices as a result of Covid-19 pandemic.
At the Bureau De Change (BDC) segment of the foreign exchange market, naira weakened by N5 as the dollar sold for N500 on Monday as against N495 on Friday.
The current exchange rate at the BDC and the black market has defied the CBN's FX adjustment where it directed the BDCs to sell dollars at N392 to the end-users.
Nigeria's Central Bank at the weekend adjusted the rates by N6 across foreign exchange market segments. This is in a bid to unify the exchange rates as recommended by the International Monetary Fund (IMF).
In a circular signed by Nnaji O.S, director, trade & exchange department, International Money Transfer Service Operators (IMTOs) are to sell to banks at N388, which is N6 higher than N382 in August 2020.
According to the circular, effective November 30, 2020, the CBN will be selling dollars to Bureau De Change (BDC) operators at N390 and the BDCs are expected to sell at N392 to the end-users. This represents N6 adjustment compared to N384 and N386 respectively, in August 27, 2020.
Banks are to sell dollars to the CBN at N389, which is also N6 higher than N383 directed in August 2020 by the regulator. However, the CBN retained the $10,000 sales to each BDCs since August 2020.
The CBN has sold over $1.0 billion to BDCs since September 2020, in a bid to inject more liquidity and ease demand pressures. However, the volatility in the market remained persistent, said analysts at FSDH research.
Call 0803 239 3958 for free financial consulting advice for your businesses. Attend our bi-monthly Peachtree Sage 50 accounting and reporting seminar.
Reach us or send your financial updates and articles to info@skytrendconsulting.com.
READ ALSO! Naira free fall: Parallel market not determined by demand, supply forces — CBN Governor
READ ALSO! Skytrend Consulting: Financial services and accounting solutions company
READ ALSO! Why The North Remains Headquarters Of Poverty In Nigeria — Kingsley Moghalu
READ ALSO! For failing to give out 'adequate loans', 12 banks fined N499bn
READ ALSO! Naira plunge: Speculators will suffer huge loss, Operators warn
READ ALSO! How To Empower Yourself And Generate Income From Mutual Funds
READ ALSO! SKYTREND CONSULTING has predicted last week