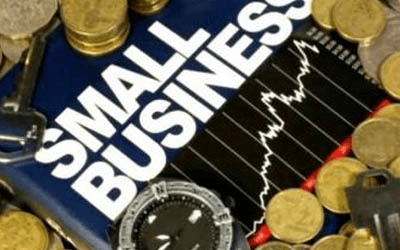 Small businesses in Lagos suffer loss of N2.7bn during covid-19 lockdown
The Lagos Chamber of Commerce and Industry says losses of Micro, Small and Medium Enterprises (MSMEs) in Lagos is about N2.7 billion, due to the recent Coronavirus lockdown.
LCCI's Director-General, Dr Muda Yusuf, made this known on Sunday through the LCCI's Economic and Business Review for 2020 and Outlook for 2021.
Yusuf further attributed the development to two major disruptions of COVID-19 and the EndSARS protests, experienced by businesses operating within the Lagos metropolis.
He added that the sharp Naira exchange rate depreciation coupled with sustained acceleration in domestic prices escalated both costs of production and operation for investors in the economy.
"The business community witnessed two major disruptions in year 2020 – COVID-19 pandemic and EndSARS protest nationwide.
"Our findings showed that MSMEs with active presence in Lagos lost at least N2.7 billion in revenue to the lockdown.
Call 0803 239 3958 for free financial consulting advice for your businesses. Attend our bi-monthly Peachtree Sage 50 accounting and reporting seminar.
Reach us or send your financial updates and articles to info@skytrendconsulting.com.
READ ALSO! Naira free fall: Parallel market not determined by demand, supply forces — CBN Governor
READ ALSO! Skytrend Consulting: Financial services and accounting solutions company
READ ALSO! Why The North Remains Headquarters Of Poverty In Nigeria — Kingsley Moghalu
READ ALSO! For failing to give out 'adequate loans', 12 banks fined N499bn
READ ALSO! Naira plunge: Speculators will suffer huge loss, Operators warn
READ ALSO! How To Empower Yourself And Generate Income From Mutual Funds