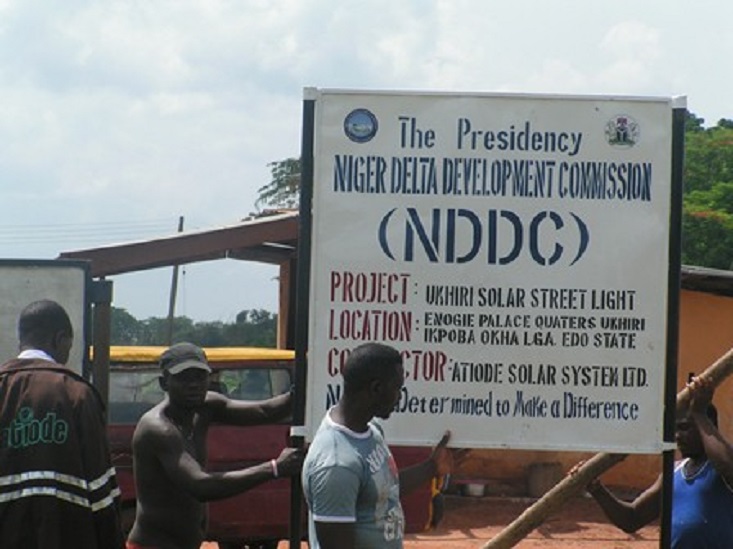 2011-2019 Finances of NDDC to be audited
Nigeria's President, Muhammadu Buhari.has ordered a forensic audit of the finances and operations of the Niger Delta Development Commission (NDDC) from 2001 to 2019, following persistent criticisms of the operations of the organisation.
The order was given on Thursday at the State House, Abuja, when he received governors of the states that make up the commission, led by Governor Seriake Dickson of Bayelsa State.
Scammers hack UBA server, cart away N752m
The president said what was presently on the ground in the South-south region did not justify the huge resources that had been made available to the organisation.
He said,
Access Bank non-collateralized emergency loan hits N1bn daily: How you can benefit…
"I try to follow the Act setting up these institutions especially the NDDC. With the amount of money that the Federal Government has religiously allocated to the NDDC, we will like to see the results on the ground; those that are responsible for that have to explain certain issues.
"The projects said to have been done must be verifiable. You just cannot say you spent so much billions and when the place is visited, one cannot see the structures that have been done. The consultants must also prove that they are competent."
How to get quick loans from Gtbank, Zenith, UBA, Access Bank without collateral
"I am acutely aware, with my experience, that projects in your area are very expensive; that is why if any job is given, we must make sure that the company is competent and has the capacity to do it well with experienced consultants", he said.
Call 0803 239 3958 for free financial consulting advice for your businesses.
Send your accounting articles to blog@skytrendconsulting.com.
READ ALSO!
Businesses With Less Than N25m Turnover Are Now VAT Exempt
VAT threshold of N25m: All you need to know
PAYE: How to calculate personal income tax
Skytrend Consulting: Financial services and accounting solutions company
VAT on online purchases: 8 Critical things you must know
Nigerian Central Bank Approves Disbursement Of Loans For Creative Industries At 9%