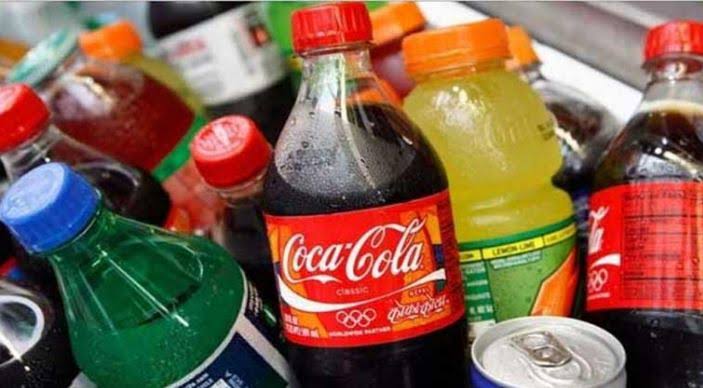 New soft drink tax: Its implication for you and your business
Nigerian government is set to introduce soft drink tax in further bid to expand its revenne base. Nigerians and experts have however been reacting.
The Nigeria Employers Consultative Association, (NECA) Lagos Chamber of Commerce and Industry and financial experts say more Nigerians may lose their jobs and some producers of carbonated drinks will likely close shop as a result of poor sale should the Federal Government implement its planned imposition of tax on soft drinks.
Minister of Finance, Budget and National Planning, Zainab Ahmed has said in Washington DC, United States on Thursday on the sidelines of the 2019 annual meetings of the International Monetary Fund/ World Bank that the soft drink tax as well as additional Value Added Tax (VAT) on imported goods was meant to increase the government's revenue generation.
NECA says the planned tax on non-alcoholic beverages by the Federal Government will kill many businesses in that sector.
Its Director-General, Timothy Olawale, specifically adds that the jobs of about 250,000 people working directly and indirectly in the industry would come under threat.
He said,
"In our considered opinion, reintroduction of excise tax on non-alcoholic beverages should not be the case. With the myriad of taxes and levies already being paid by businesses, the reintroduction of excise in a sector with high price elasticity means that government is desirous of killing businesses in the sector completely.
"Once prices are increased, consumers will push back, resulting in sharp decline in demand. With the planned increase in VAT, the introduction of excise will further burden operators in the sector with the following consequences: low demand leading to unsold products; incomes squeeze on businesses that are already struggling with low margin and massive staff layoff, which will affect over 250,000 direct and indirect employees in the sector among others."
Call 0803 239 3958 for free financial consulting advice for your businesses.
Send your accounting articles to blog@skytrendconsulting.com.
READ ALSO!
Scammers hack UBA server, cart away N752m
Businesses With Less Than N25m Turnover Are Now VAT Exempt
Scammers hack UBA server, cart away N752m
How to get quick loans from Gtbank, Zenith, UBA, Access Bank without collateral
Access Bank non-collateralized emergency loan hits N1bn daily: How you can benefit…
VAT threshold of N25m: All you need to know
PAYE: How to calculate personal income tax
Skytrend Consulting: Financial services and accounting solutions company
VAT on online purchases: 8 Critical things you must know
READ ALSO! TraderMoni: Poverty Alleviation Or Political Leverage?