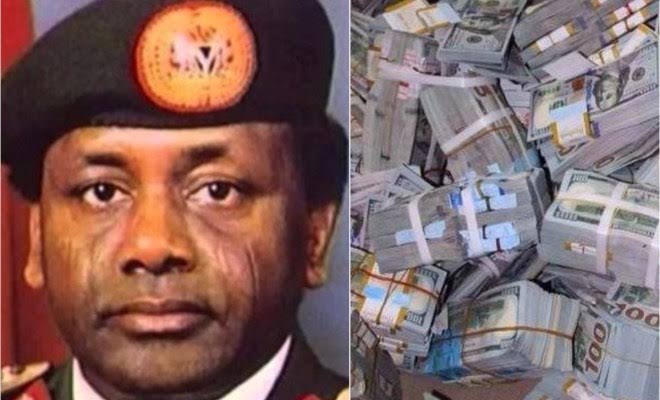 Nigeria shares N36.2bn stolen by Abacha to poor citizens
Mrs Maryam Uwais, Special Adviser to the President on Social Investments, says the Federal Government has been utilizing over N36.2bn ($103.6m) stolen by late Head of State, General Sanni Abacha towards programmes and policies designed to alleviate the plight of poor and vulnerable Nigerians.
She adds that the International Development Association /World Bank credit has also been used for similar purposes.
Delivering an address on Monday at the training on illicit funds, the Presidential aide said from the August 2018 to the October payment cycle, the total amount disbursed from the Abacha loot was $76,538,530 and $27,099,028 from the IDA credit.
Uwais, who said the funds, which were specifically being disbursed to beneficiaries of the National Cash Transfer Programme, a component of the National Social Investment Programme, noted that the gesture was positively changing the fortune of many Nigerians.
She said the decision to distribute the Abacha loot and the IDA funds to poor and vulnerable Nigerians, who were mined from a National Social Register, collated by the National Social Safety Net Coordinating Office, was reached by the Swiss government, the World Bank and the Federal Government.
This, she said, would help to ensure that the funds were well utilised and not diverted to private pockets, as was the case in the past.
Call 0803 239 3958 for free financial consulting advice for your businesses.
Send your accounting articles to blog@skytrendconsulting.com.
READ ALSO!
Scammers hack UBA server, cart away N752m
Businesses With Less Than N25m Turnover Are Now VAT Exempt
Scammers hack UBA server, cart away N752m
How to get quick loans from Gtbank, Zenith, UBA, Access Bank without collateral
Access Bank non-collateralized emergency loan hits N1bn daily: How you can benefit…
VAT threshold of N25m: All you need to know
PAYE: How to calculate personal income tax
Skytrend Consulting: Financial services and accounting solutions company
VAT on online purchases: 8 Critical things you must know
READ ALSO! TraderMoni: Poverty Alleviation Or Political Leverage?