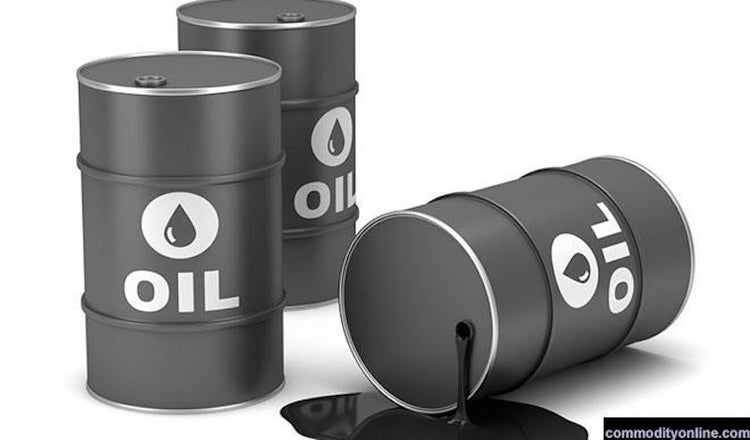 Oil price plunges to $23 low, first time in 18 years
Oil prices plunged on Monday to their lowest levels in eighteen years, $23 per barrel, as the coronavirus pandemic continues to cripple global oil demand with no signs of Saudi Arabia backing down on its promised supply surge.
Oil prices have plunged to their lowest level since 2002 as a result of the brinkmanship of the Organization of the Petroleum Exporting Countries plus (Opec+) combine, which includes Russia, over crude oil production amid the covid-19 pandemic and a slowing global growth.
The benchmark Brent had hit $23 per barrel on Monday, the lowest since 2002, but rose later in the day to trade at $26.02 per barrel. The West Texas Intermediate was trading at $20.48 per barrel.
Oil prices had touched an all-time high of $147 per barrel in July 2008. Goldman Sachs has recently forecast that the ongoing oil price war may lead prices to drop to the $20 per barrel mark.
The record low prices come against the backdrop of the Trump administration extending social distancing guidelines. Lower prices may put a majority of shale oil producers out of business in the run-up to the US presidential elections in November.
While demand is plunging, there are no signs that the world's top oil exporter and OPEC's top producer and leader, Saudi Arabia, would back down from the oil price war it started earlier this month. The Saudis continue to signal an aggressive supply surge amid heavily depressed global demand, with another statement out on Monday to additionally roil the market.
The fall in oil prices has placed major consumers such as India at an advantage. Refiners in the country have also slashed production and declared force majeure on oil purchases from West Asian producers as the nationwide lockdown has squeezed demand for transportation fuels.
Call 0803 239 3958 for free financial consulting advice for your businesses.
Send your accounting articles to blog@skytrendconsulting.com.
READ ALSO!
Scammers hack UBA server, cart away N752m
Businesses With Less Than N25m Turnover Are Now VAT Exempt
Scammers hack UBA server, cart away N752m
How to get quick loans from Gtbank, Zenith, UBA, Access Bank without collateral
Access Bank non-collateralized emergency loan hits N1bn daily: How you can benefit…
VAT threshold of N25m: All you need to know
PAYE: How to calculate personal income tax
Skytrend Consulting: Financial services and accounting solutions company
VAT on online purchases: 8 Critical things you must know
READ ALSO! TraderMoni: Poverty Alleviation Or Political Leverage?